USDA to toughen meat labeling rules
By Theunis Bates, Editor at LinkedIn News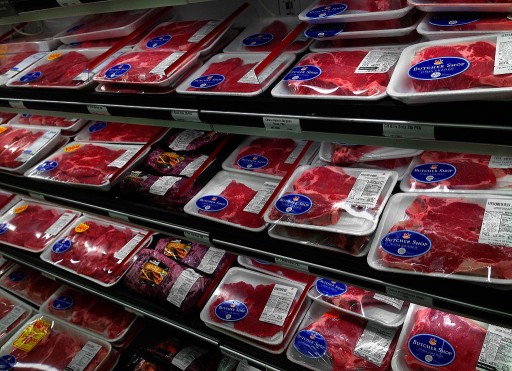 The U.S. Department of Agriculture is planning to crack down on misleading claims on meat packaging, following criticism that the agency has been too loose with its regulation of terms such as "humanely raised" and "raised without antibiotics." Those terms allow producers to charge a premium. But unlike "organic" claims, which must be verified in person by regulators, animal welfare claims only have to be supported by a signed affidavit. Agency officials say they will toughen their documentation requirements and are exploring testing for antibiotics when animals arrive at processing facilities.

BY
Big news for meat-eaters: USDA is taking steps to strengthen its review process for meat products that claim to be antibiotic-free.
Consumer, food safety, and environment groups have warned for years that overuse of antibiotics in meat products can contribute to human antibiotic resistance.
USDA is going to sample cattle to ensure that meat sold as "raised without antibiotics" is actually antibiotic-free, among other steps.
Read more:
U.S. farm agency to better verify antibiotic use claims on meat
reuters.com • 2 min read
June 14 (Reuters) – The U.S. Department of Agriculture will take steps to better verify antibiotic-free labels on meat and poultry products after receiving petitions challenging its existing process for not being rigorous enough, the agency announced Wednesday.
Consumer, food safety and environmental groups have long warned that the overuse of antibiotics in livestock farming can contribute to human antibiotic resistance. The World Health Organization in 2017 recommended that the food industry curtail antibiotic use to fight resistance.
The USDA aims to improve its verification process for products labeled as "raised without antibiotics," it said Wednesday. Under existing guidelines, meat sold with that label must come from animals which were not given antibiotics in their feed, water, or by injection.
The agency will conduct sampling of cattle whose meat will eventually be marketed with the label and screen for antibiotic residues.
"Consumers should be able to trust that the label claims they see on products bearing the USDA mark of inspection are truthful and accurate," Agriculture Secretary Tom Vilsack said in a statement.

The USDA's Food Safety and Inspection Service (FSIS), which oversees meat labeling, also plans to revise its guidelines to encourage companies to use third-party certification of their label claims. The agency last updated its guidelines in 2019.
A 2022 study by the Antibiotic Resistance Action Center at George Washington University found that 42% of cattle raised in purportedly antibiotic-free feed lots tested positive for antibiotic residues.
"Consumers pay a premium when purchasing ('raised without antibiotics') products," Lance B. Price, the center's founder, said in a statement. "They should get what they are paying for."
Thomas Gremillion, the Consumer Federation of America's food policy director, called the USDA announcement "welcome news" but said his organization would continue to push the agency to make its approval process for meat and poultry labels more transparent.
Reporting by Leah Douglas; editing by Jonathan Oatis