Bed, Bath & Beyond is back — online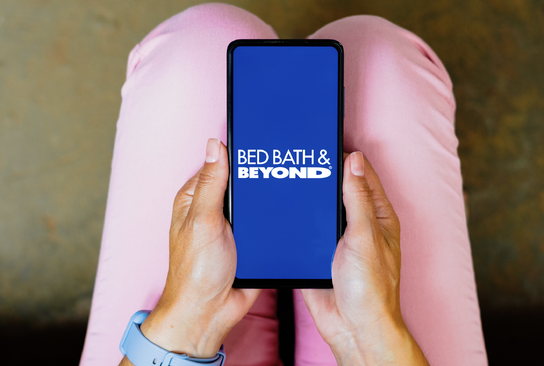 It's official: Overstock is now Bed, Bath and Beyond. The former site for marked-down furniture has sublimated itself into the go-to destination for housewares, after buying the intellectual property of bankrupt Bed and Bath for $21.5 million in June. The new site — which pops up under a search for either company — will capitalize on Bed and Bath's brand. "We thought we had a good operating model but a bad name," Overstock CEO Jonathan Johnson told The Washington Post."We thought Bed Bath & Beyond had a great name but a bad operating model."
The rebrand has already drawn new suppliers to the business, with more than 600,000 products added to the site since its rollout in Canada weeks ago.
While the new company will offer fewer single items, such as a $3 spatula, it's planning to bring back promotions and Bed and Bath's wedding registry.
By Cate Chapman, Editor at LinkedIn News

Inside Overstock's unusual takeover of Bed Bath & Beyond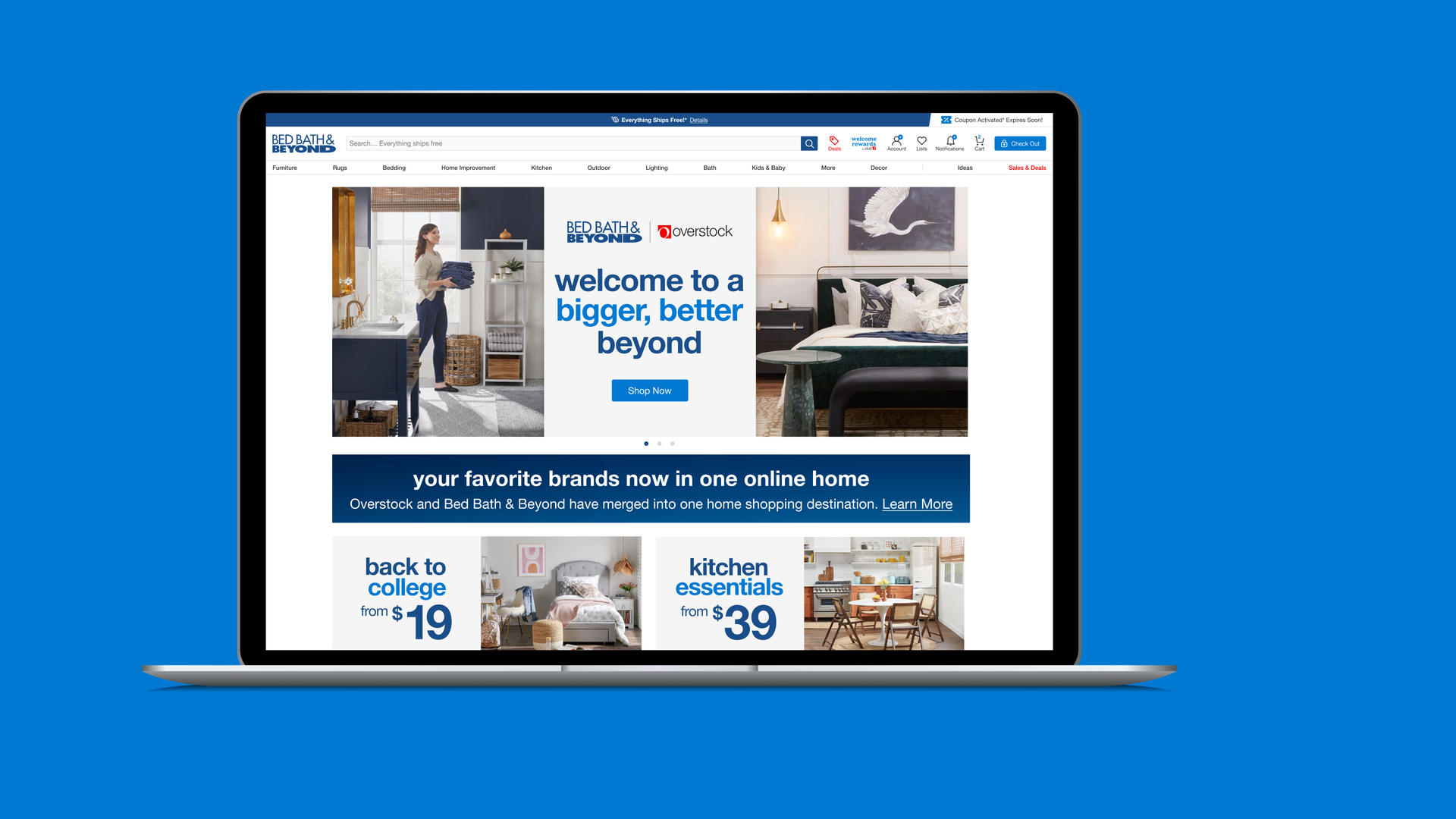 Bed Bath & Beyond is back online under new ownership — less than two days after its last remaining brick-and-mortar stores shuttered.
Why it matters: Overstock has officially transformed itself into Bed Bath & Beyond. Its takeover of the retailer marks one of the fastest-ever relaunches of a bankrupt brand name and website.
Neil Saunders, an analyst at GlobalData, called the move a "big bet" that could help Overstock drive more traffic and trade in the online space.
"Bed Bath & Beyond is a much more powerful, much better-known brand than Overstock and, despite recent problems, it retains a lot of customer goodwill," he wrote in a note.
Driving the news: The new BedBathandBeyond.com launched Tuesday, weeks after Overstock acquired the bankrupt retailer's intellectual property for $21.5 million in a bankruptcy auction.
One reason for rebranding is confusion over the Overstock name. The company started as an online liquidator in 1999 but "for two decades that is not what we've been," CEO Jonathan Johnson said.
Johnson, who became the company's CEO in 2019, said the customers are a lot alike. "They like deals. They're seeking a smart value and to improve their home."
State of play: The Overstock rebrand represents an opportunity for the combined company to chart a new path forward in an industry that has seen growth slow significantly, Axios' Kimberly Chin writes.
"We've looked at Bed Bath for about two and a half, three years," Johnson told Axios. "We've loved its brand, we love its customer loyalty, we love the customer demographic."
It's a tactic that's been used before. Circuit City, Linens 'n Things and Radio Shack websites came back after their stores closed in bankruptcy under different leadership.
Zoom in: The new company wants to make up for how its predecessor treated customers in its final months, both with the end of the rewards program and the demise of the iconic blue coupon, Johnson told Axios.
"We really want them to feel like the new Bed Bath & Beyond is treating them well even if the old Bed Bath & Beyond took something away as it went out of business," Johnson said.
Meanwhile, a new Bed Bath & Beyond wedding registry program is in the works, Johnson said.
Bed Bath's previous program was popular and Johnson said his company was "self-aware enough that no one, including not even my children, would put registered at Overstock.com on their wedding announcement."
"We'd love to have it in place well ahead of next summer's wedding season," Johnson said.
Yes, but: While Johnson told Axios he was eager for the launch of the new website and app in the U.S., don't expect physical stores to return.
"I never say never to opening stores, but it's never for now," Johnson said.
Source: AXIOS