UnitedHealth sued by Labor Dept.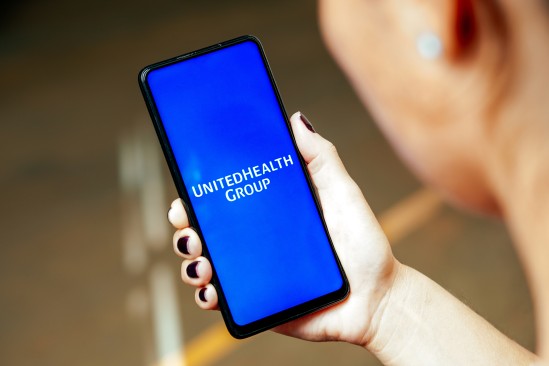 UnitedHealth Group is facing a lawsuit from the U.S. Department of Labor over allegations that its third-party administrator UMR denied services that should have been covered. Self-funded health insurance plans, which are common at large employers, are regulated under the Employee Retirement Income Security Act, though it's unusual to see the Labor Department intervene, Bloomberg reported. The suit alleges that UMR, the largest third-party administrator in the country, denied thousands of patients' claims relating to emergency room services and urinary drug screenings.
By Beth Kutscher, Editor at LinkedIn News

UnitedHealth unit sued by Labor Department over systematic claims denials
The government alleges UMR improperly denied thousands of ER and drug screening claims submitted between August 2015 and 2018.
The Department of Labor is suing UMR, a unit of insurance giant UnitedHealth Group, alleging the plan administrator improperly denied thousands of emergency department and drug screening claims without assessing their merit.
In the complaint filed Monday, Secretary of Labor Julie Su asked the court to order UMR to bring its procedures for handling claims in line with the law and re-adjudicate claims denied since 2015.
UMR is a third-party administrator that contracts with almost 2,140 self-funded plans to adjudicate their claims. According to UnitedHealth, UMR is the largest third-party administrator in the U.S.
According to the complaint, UMR determined whether or not to pay emergency services claims by comparing the diagnostic code provided to two diagnosis code lists: True ER and the Sudden and Severe list. If a patient had a diagnosis other than one included on one of those lists, UMR allegedly denied the claim without any further review.
UMR's claims adjudications didn't comply with the "prudent layperson" standard established under the Affordable Care Act, which defines conditions based on symptoms and extends beyond the True ER and Sudden and Severe diagnostic lists, the Labor Department said.
In addition, UMR provided patients with limited information about appeals process or why the claim was denied, the Labor Department alleges.
The government is also taking issue with how UMR evaluated drug screening claims.
The administrator "simply denied" all urinary drug screening claims submitted between 2015 and 2018, instead of evaluating whether they were medically necessary, the complaint alleges.

UMR only made changes to the policy in 2018 after it determined 98% of those claims from an emergency room setting were overturned on appeal, according to the suit. Beginning that year, UMR allegedly revised its policy from blanket denials of all urinary drug screening claims, to denying all claims that didn't originate from an ER or urgent care center.
As with emergency services denials, the Labor Department said that beneficiaries whose urinary drug screening claims were denied received little useful information about why their claims were denied or how to appeal the decision.
The complaint deals with "administrative processes that are no longer in place," UnitedHealthcare spokesperson Maria Shydlo said in a statement. "We have been in ongoing conversations with the DOL regarding this matter and will continue to defend our position vigorously."
Payers are facing increased scrutiny for their methods of processing claims. Denials can be lucrative for payers by reducing the amount of claims that need to be paid, given only a fraction of denials are generally appealed.
UnitedHealthcare has been accused of using an algorithm to routinely delay or deny claims. Last month, a lawsuit was filed against Cigna in California alleging the insurer used an algorithm to review and reject claims en masse, instead of reviewing each claim individually.
Reporting by ProPublica found that, in Cigna's case, leadership acknowledged that rejecting claims en masse could lead to a negative customer experience and increased out-of-pocket costs, but adding just a single test to a list of automatic denials could save the insurer $2.4 million annually.