Fed to pause interest-rate hikes?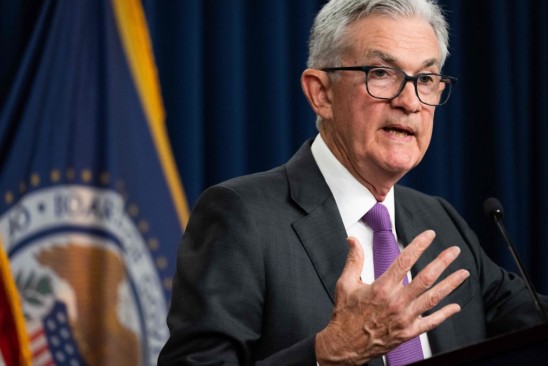 A September pause in interest-rate hikes is looking increasingly likely, Wall Street economists say, amid milder-than-expected inflation, moderated consumer spending and lessening wage pressures. Federal Reserve Chair Jerome Powell had left open the possibility of another rate increase in September, after raising rates to a 22-year-high last week. Two key events that could help determine the Fed's choice: the resumption of student loan payments — which is expected to be "modestly negative for consumer spending" — and the possibility of a government shutdown, both of which would happen in October.
Also at play: Banks are tightening lending requirements, making loans and credit cards harder to get than at any point since the 2008 financial crisis (with a brief exception at the beginning of the pandemic).
The Fed has apparently taken note of cooling inflation, but many consumers have yet to feel much or any relief.
By Emma W. Thorne, Editor at LinkedIn News

If there was one takeaway from the last week, it was a reminder that interest rates are still rising. Three major central banks tightened monetary policy – the US Federal Reserve, the European Central Bank and the Bank of Japan (although the latter increasing flexibility around its yield target), and the Bank of England is expected to also raise their official benchmark this week. The Reserve Bank of Australia did not raise interest rates today, but another interest rate hike seems likely this year.
Globally interest rates are higher than they have been for many years. Indeed, with the fed funds rate now at the 5.25-5.50%, it is above the last two peaks of the Fed's last tightening cycles, and it is at its highest since 2001. It has been a long time for the economy to get used to low interest rates.
One concern with higher interest rates has been an increased risk in financial stress. Rate tightening cycles have historically been associated with financial crises, including the global financial crisis and the dot.com bust.
So, it makes sense to keep an eye out for signs of financial distress within the economy today.
Thankfully, corporate bankruptcies have mostly remained low, although they have ticked higher of late in most advanced economies. The UK appears to be the exception. Other measures of broad financial distress also remain low, such as delinquency rates on loans.
Nonetheless, given the uptick in bankruptcies and the likelihood that interest rates will be higher than they have been in recent history, business failures should be something that we watch out for closely. Especially since it was just a few months ago that we saw multiple bank failures…
By: Janu Chan

As the Federal Reserve works to manage inflation and maximize employment, there are times when these economic goals clash. In 2022, businesses faced labor shortages, leading them to increase wages. Take a look at the chart below to see the positive impact this had on people's pockets.
With more money in hand, individuals had the opportunity to increase their spending, which can potentially contribute to inflation. While employment improved last year, inflation worsened and became a major concern for the Fed.
However, things have changed in 2023. Median wage growth is now declining, while inflation is dropping as well. This aligns with what Fed Chair Jerome Powell desires as he evaluates the next steps for short-term interest rates. Powell expressed his thoughts after the Fed's July meeting, stating, "I would say it's certainly possible that we will raise funds again at the September meeting if the data warranted. And I would also say it's possible that we would choose to hold steady, and we're going to be making careful assessments, as I said, meeting by meeting."
Given the current scenario of lower wages and decreasing consumer prices it appears that we may be closer to the end of the rate-hike cycle than the beginning. The next Fed meeting is scheduled for September, but be sure to keep an eye out for speeches by Federal Reserve officials in the coming weeks.