US may tighten AI chip export rules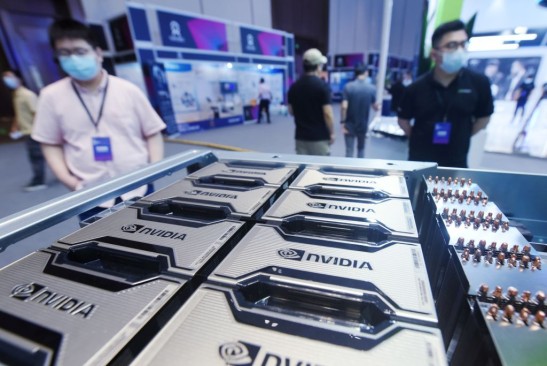 As artificial intelligence becomes ever more powerful, the U.S. is weighing whether to further restrict the export of AI chips to China and "other countries of concern," The Wall Street Journal reports, citing anonymous sources. New regulations could target AI chips that aren't as powerful as the ones already subject to Commerce Department rules requiring a special license for export. They could also potentially thwart chipmakers like Nvidia, which now makes an AI chip specially for the Chinese market, after its powerful A100 ran afoul of the new rules.
Officials are concerned that the use of AI "could give U.S. rivals a battlefield advantage," not just in cyberattacks, but in the development of advanced weapons, the Journal reports.
By Saundra Latham, Editor at LinkedIn News

US considering new restrictions on AI chip exports to China, Wall Street Journal reports
June 27 (Reuters) – The United States is considering new restrictions on exports of artificial intelligence chips to China, the Wall Street Journal reported on Tuesday, citing people familiar with the matter.
Shares of Nvidia (NVDA.O) fell more than 2%, while Advanced Micro Devices (AMD) (AMD.O) fell about 1.5% on the news in extended trading.
The Commerce Department will stop the shipments of chips made by Nvidia and other chip companies to customers in China as early as July, the report said.
Nvidia, Micron, and AMD are among the U.S. chipmakers caught in the crossfire between China and the Biden administration.
In September, Nvidia had said that U.S. officials asked the company to stop exporting two top computing chips for artificial intelligence work to China.
Months later, Jensen Huang-led Nvidia said it will offer a new advanced chip called the A800 in China to meet export control rules. The company also tweaked its flagship H100 chip early this year to comply with regulations.
But the new curbs being mulled by the department would ban the sale of even A800 chips without a special U.S. export license, the report added.
The Commerce Department did not immediately respond to a Reuters request for comment.
Reporting by Granth Vanaik and Akash Sriram in Bengaluru; Editing by Maju Samuel and Shweta Agarwal