These states are hungry for talent
By Mariah Flores, Editor at LinkedIn News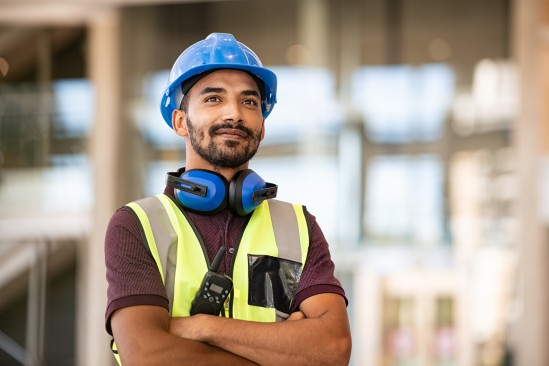 Several states are awash with job opportunities — but face scarce candidate pools. According to a new LinkedIn analysis, 37 U.S. states and Washington, D.C., are experiencing tighter labor markets than they did before the COVID pandemic. The biggest increases in labor-market tightness are notably in less populous areas. Maine has experienced the most intense labor-market tightening, with a 128.2% increase in May compared to pre-pandemic levels. Alaska (+60.9%), Kentucky (+54.5%), South Dakota (+53.8%) and Wisconsin (+53.5%) round out the top five.
By George Anders
senior editor at large, LinkedIn
Who's been enjoying the upper hand lately, in the eternal tug-of-war between employers and job candidates?
A 50-state heat map of the United States provides some fascinating answers, as compiled by LinkedIn's Economic Graph team. If you're rooting for labor, the overall trend has been moving in your favor. Hiring markets have tightened in 37 states since pre-pandemic times, as a relatively small number of candidates can enjoy their pick of a wide range of open jobs.
But each part of the country is its own story. Hiring markets have become especially tight in Maine, Alaska and many Midwestern and Great Plains states, relative to pre-pandemic norms. That translates into above-average increases in pay — as well as greater willingness to consider nontraditional candidates.
By contrast, there's more slack in states such as California and Washington, where job openings are scarcer, candidates are abundant, and employers enjoy the upper hand.
Check out fuller details in the article link below, and share your own take in the comments section.
#workforcereport #labormarket #jobsearch
Hungry for talent: Labor markets tightened fastest in these 10 states
George Anders on LinkedIn • 4 min read
https://www.linkedin.com/pulse/hungry-talent-labor-markets-tightened-fastest-10-states-george-anders%3FtrackingId=CMc%252B86jvS%252BqZFAmByKyDwA%253D%253D/?trackingId=CMc%2B86jvS%2BqZFAmByKyDwA%3D%3D

When job openings are plentiful and available workers are scarce, that's known as a tight labor market.
And if you're looking for work, it may be time to consider the following talent-hungry states.
As of May, 37 U.S. states and the District of Columbia are experiencing tighter labor markets than they did before the COVID pandemic took hold, according to a new detailed analysis by LinkedIn's Economic Graph team.
Notably, 10 states have seen the greatest increase in labor market tightness relative to their pre-pandemic levels. The Pine Tree state Maine saw the largest percent rise at 128.2%, followed by Alaska (60.9%) and Kentucky (54.5%).
For job seekers struggling to gain recognition – such as immigrants or people with disabilities – tight market conditions can brighten their prospects. In Kentucky, for example, General Electric made headlines last year with a concerted push to hire Afghan refugees at its Louisville appliance factory.
Labor markets in larger states like New York and California have more slack now than they did before the pandemic. (In those states, job hunters' ranks have risen, relative to available roles.) The fast-growing Sunbelt region (with the exception of Mississippi) is also missing from this list. While job listings have climbed, so has the available workforce, aided by newcomers' migration.
What do you think about these states' increased tight labor market conditions? As a job seeker, would you ever consider moving to these regions for work? Weigh in below. And read more about this story here: https://lnkd.in/gD_pxNcj.
✍️ : George Anders and Mariah Flores
📊 : Rand Ghayad, Ph.D. and Yao Huang
Activate to view larger image,