Meta surges as ads bounce back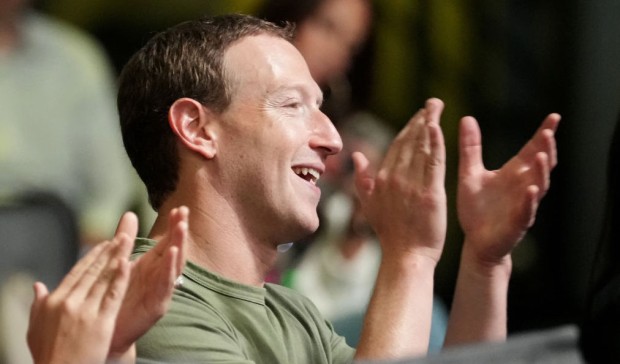 Meta is the latest beneficiary of a digital-advertising rebound. The Facebook parent reported a 12% surge in second-quarter revenue Wednesday — its first double-digit growth since the end of 2021 — and boosted its outlook for the third quarter. The company's ad-targeting efforts, now augmented by artificial intelligence, are helping it regain ground after Apple's privacy-policy changes stifled much of that revenue last year. Meta's Reels, short-form videos on Facebook and Instagram that compete directly with TikTok, are also helping lure new users and advertisers.
Reality Labs, Meta's metaverse business, reported an operating loss of $3.7 billion due to "ongoing product development efforts … and investments to further scale our ecosystem," the company said.
Google parent Alphabet posted robust earnings Tuesday, partially thanks to ad dollars from its search engine and YouTube.
By Saundra Latham, Editor at LinkedIn News

Meta reports better-than-expected results and issues optimistic guidance for third quarter
KEY POINTS
Meta reported double-digit revenue growth for the first time since the fourth quarter of 2021.
The company's forecast for the third quarter was better than analysts were expecting.
Meta reported earnings and revenue for the second quarter that topped analysts' estimates and issued a better-than-expected forecast for the current period, reflecting a rebound in the digital advertising market.
The stock rose about 7% in extended trading.
Here are the results.
Earnings: $2.98 per share vs. $2.91 expected by Refinitiv.
Revenue: $32 billion vs. $31.12 billion expected by Refinitiv.
Wall Street is also focused on these numbers in the report:
Daily Active Users (DAUs):  2.06 billion vs 2.04 billion expected, according to StreetAccount.
Monthly Active Users (MAUs): 3.03 billion vs 3 billion expected, according to StreetAccount.
Average Revenue per User (ARPU): $10.63 vs $10.22 expected, according to StreetAccount.
Revenue increased 11% from a year earlier, the first time the company has reported double-digit growth since the end of 2021. Prior to the first quarter, revenue had declined in three straight periods as the company reckoned with a sputtering economy and Apple's iOS privacy change, which limited ad targeting capabilities.
The Facebook parent company forecast third-quarter revenue of $32 billion to $34.5 billion. Analysts polled before the report were expecting guidance of $31.3 billion, according to Refinitiv. That suggests growth of at least 15% from a year earlier.
Investors have been riding the Meta wave in 2023, expecting a rebound in the ad market and better profitability following the company's mass layoffs. Prior to Wednesday's close, the stock was up 159% this year, compared to the 19% advance in the S&P 500. Meta shares lost about two-thirds of their value last year.
"We had a good quarter," Meta CEO Mark Zuckerberg said in a statement. "We continue to see strong engagement across our apps and we have the most exciting roadmap I've seen in a while with Llama 2, Threads, Reels, new AI products in the pipeline, and the launch of Quest 3 this fall."
Net income rose to $7.79 billion, or $2.98 a share, from $6.69, or $2.46 a share, during the year-earlier period.
Meta said its total costs and expenses were $22.61 billion in the second quarter, which is an increase of 10% from the same period a year ago.
Zuckerberg has been pushing for Meta to become more efficient, instituting a cost-savings plan that resulted in about 21,000 job cuts. The plan appears to be working.
The company is now forecasting capital expenditures for 2023 of $27 billion to $30 billion, down from a prior estimate of $30 billion to $33 billion.
"The reduced forecast is due to both cost savings, particularly on non-AI servers, as well as shifts in capital expenditures into 2024 from delays in projects and equipment deliveries rather than a reduction in overall investment plans," the company said.
Expenses in 2024 are expected to grow due to investments in data centers and artificial intelligence, Meta said.
Total headcount declined 14% year over year to 71,469, with the company adding that "approximately half of the employees impacted by the 2023 layoffs are included in our reported headcount as of June 30, 2023."
Meta now says it plans to spend more on payroll expenses as the company evolves its "workforce composition toward higher-cost technical roles," suggesting that some staffers who are shifted to certain technical roles could earn more money.
The Reality Labs unit, which is tasked with developing the metaverse, brought in $276 million in sales during the second quarter while posting a loss of $3.7 billion. Unit losses will continue to "increase meaningfully year-over-year due to our ongoing product development efforts in augmented reality/virtual reality and investments to further scale our ecosystem," the company said.
Executives will discuss the results on a call with analysts starting at 5 p.m. ET.
BY: Jonathan Vanian, CNBC