Heat wave to test Texas power grid
By Melissa Cantor, Editor at LinkedIn News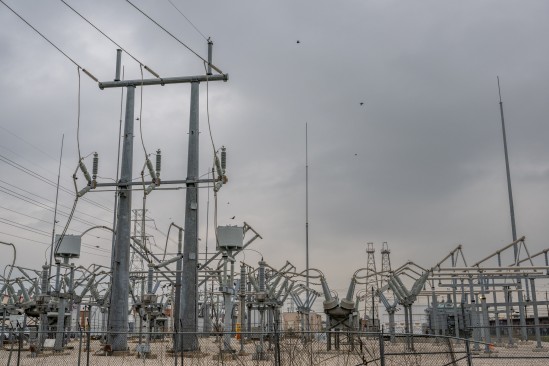 Several days of searing heat will test claims that the Texas power grid is "more reliable than ever." Some parts of South Texas will experience heat that feels like 116F on Wednesday, says the National Weather Service, with temperatures in Houston, Dallas and other large cities swelling past 100F ahead of the weekend. The Electric Reliability Council of Texas projects that demand for power will surpass its previous peak and reach record levels on Friday as people crank up their air conditioning. However, that four-hour spike is not expected to exceed supply.

When two major heat waves merge….
It may seem hard to believe, but intense heat coming into Texas may link with a similar event in Canada sometime next week. The bubble heat ridge complex coming out of Mexico will initially be restrained due to thunderstorms developing in the lower Great Plains. But in something of a surprise from model guidance, the very warm/dry condition across the Prairie Provinces will actually expand and intensify as it is pushed into Ontario and Quebec. As a trough settles in across the western third of the continent, southwesterly flow will start to draw the brutal cT+mTw air mass up from the Lone Star State.
The predictive schemes show a wide stretch of hot air enveloping the eastern two-thirds of North America by June 23. Some of the temperature forecasts associated with the two tropical regimes are incredibly hot. Texas will surely get the prize on this subject, as the torrid values will occur simultaneously with poor air quality and high relative humidity at surface. But Ontario and Quebec, and perhaps the Great Lakes states, may be looking fire and haze issues.
At some point, these areas of hot air are going to merge and encompass Appalachia and the Eastern Seaboard. Thunderstorms may come into play, but the lifting out of the jet stream will create more opportunities for a "Three H" scenario (hazy, hot, and humid) along the Interstate 75 and 95 corridors in the last week of June and the first 10 days of July.
It is summer, after all….

BY
On Tuesday morning, ERCOT forecasted that the Texas energy grid would see record breaking demand at least three times this week as the first heat wave of the summer hits the state.
The grid's governing body previously predicted that demand would surge on Friday as temperatures reach into the triple digits later this week. The previous all-time demand record was 80,038 megawatts. #energy #texas #news #heat #oilandgasindustry #power
Read more about ERCOT's forecast here: https://lnkd.in/gh3yRnQS