Boeing predicts $8T jet market
By Tiffany Moustakas, Editor at LinkedIn News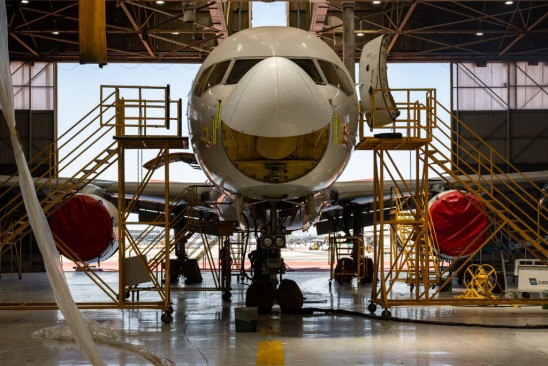 Ahead of the aerospace trade event, the Paris Air Show, starting Monday, Boeing released its annual Commercial Market Outlook, predicting what will happen in the industry within the next 20 years. The company expects airlines to add 42,595 jets worldwide and become a market valued at about $8 trillion. Boeing also predicts carriers will find a way to get about 20% more productivity from them with larger planes, "denser seating patterns"and longer flights.
Climate change is also into account with a prediction that people won't be taking as many commercial flights less than 500 miles as governments advise people to seek greener transportation options, Bloomberg writes.

§  Boeing predicts that airlines worldwide will add approximately 42,595 jets valued at US$8 trillion over the next 20 years.
§  Climate concerns may impact shorter flights, favoring greener transport.
§  Airlines aim to increase productivity and profitability, while the global fleet is expected to double by 2042.
§  Single-aisle jets like the 737 Max and A320neo will dominate sales.
§  However, Boeing doubts the market potential for long-range narrowbody jets due to cargo limitations.
Boeing Sees $8 Trillion Jet Market as Climate Reshapes Travel
bloomberg.com • 1 min read
https://www.bloomberg.com/news/articles/2023-06-17/boeing-sees-8-trillion-jet-market-as-climate-reshapes-travel?utm_source=website&utm_medium=share&utm_campaign=linkedin
BY
As the aviation industry prepares to gather for the first Paris Air Show since 2019, GE Aerospace sponsored a survey of 325 aviation decision makers around the world to assess the industry's commitment to―and progress on―its goal of reaching net zero by 2050.
Some findings will come as no surprise to those of us doing the work on a daily basis: respondents identified sustainability as the top challenge facing the industry, beating out important but ultimately temporary issues like supply chain and labor.
Other findings were encouraging: 76% of respondents say the drive for sustainability has fundamentally changed the industry, with most reporting that sustainability has already had a major or moderate impact on how their company operates (74%), invests (73%), and hires (62%).
Still other results pointed to the work that remains and the need for accelerated support: while a plurality (46%) of respondents believe the industry will meet its net zero goal by 2050, 32% say it will not, and 22% are unsure.
At GE Aerospace, we recognize our responsibility as an industry leader to work to help deliver on the 2050 goal through a bold, all-of-the-above approach that spans development of revolutionary new engine technologies like open fan and hybrid electric architectures and supports compatibility with alternative fuels like SAF and hydrogen.
There is still a lot of work ahead of us, but we're excited to press forward and continue supporting our customers and the industry as we all work to meet the challenge.