Truck fire collapses I-95 in Philly
By Tiffany Moustakas, Editor at LinkedIn News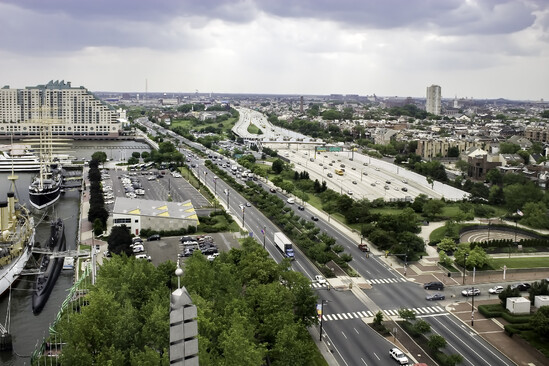 A tanker truck that caught fire on a section of Interstate 95 in northeast Philadelphia, causing part of it to collapse Sunday morning, has left "the East Coast's primary highway with major damage that could take months to repair," reported CNN. Zero injuries or fatalities were reported but a search is still underway to find if a person was in the vehicle. Potential environmental damage was another concern as the Delaware River is parallel to the collapse, with the U.S. Coast Guard reporting 8,500 gallons of gasoline were leaking into drainage nearby. As of late Sunday, however, the Philadelphia Water Department said there was "no impact to the water quality" of the city.
Months of repairs and travel headaches are ahead after an I-95 bridge collapsed in a fire
An elevated section of I-95 in Northeast Philadelphia collapsed early Sunday after a tanker truck carrying gasoline burst into flames beneath it, severing the main expressway on the East Coast and causing travel chaos in the region that will be felt for some time.
Four northbound lanes fell onto Cottman Avenue in the city's Tacony neighborhood after steel girders supporting the roadway were weakened in the searing fire, officials said. The interstate was closed in both directions between Woodhaven Road and Aramingo Avenue.
Standing within view of the collapsed and charred section of roadway Sunday night, Gov. Josh Shapiro said he would issue a disaster declaration Monday morning, a step that will allow Pennsylvania to receive federal aid.
"Remarkable devastation," Shapiro said, describing his view of the scene from a helicopter. "I found myself thanking the Lord that no motorists who were on I-95 were injured or died."
— Thomas Fitzgerald, Kristen A. Graham, Tom Avril, and Aubrey Whelan

Normal day Monday for Philly schools
Philadelphia schools will operate as usual on Monday.
"This minimizes disruption to school activities in our final days of the school year, aligns with anticipated plans of others in the area, and supports parents and guardians who must report to work," spokesperson Monique Braxton said in a statement. "The district is prepared to operate student bus routes on their normal schedule. Students and staff will be expected to report to their school buildings at their regular start time."
Still, if delays happen because of I-95-related road closures, "arrivals by any students and staff reporting late due to the road closure will be excused," Braxton said.
A number of graduation and promotion ceremonies are planned for Monday; those events will proceed as planned, Braxton said.
Students' final day of school is Tuesday; staff finishes the 2022-23 school year Wednesday.
— Kristen A. Graham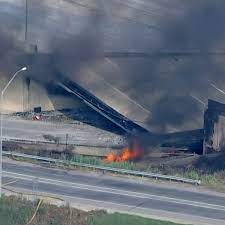 'Oh Christ, it's going to be a mess. This traffic's going to kill the summer'
Michael McFadden doesn't even want to think about the traffic implications of the I-95 collapse, he said.
"Oh Christ, it's going to be a mess," said McFadden. "This traffic's going to kill the summer."
McFadden and his wife Lisa live in Tacony, a few blocks from the site of the collapse. They walked as close as they could get to the wreckage, at Cottman and State Streets, and stood watching a phalanx of emergency personnel and vehicles.
Lisa McFadden works answering calls for the United States Postal Service; she was thinking about all the trucks that normally ferry mail from a Lindbergh Boulevard facility to post offices throughout the city – using I-95 to get around.
"There will be so many calls tomorrow, 'Where's my mail?'" said Lisa McFadden.
Side streets in the neighborhood are sure to be flooded with confused motorists, the McFaddens said. They already saw a spike on Sunday, before weekday traffic hits. And alternate roads will see an impact, too.
"You have a lot of accidents on [Roosevelt] Boulevard already," Lisa McFadden said. "It's going to be crazier now."
– Kristen A. Graham