Startups shutter as cash dries up
By Jessy Bains, Editor at LinkedIn News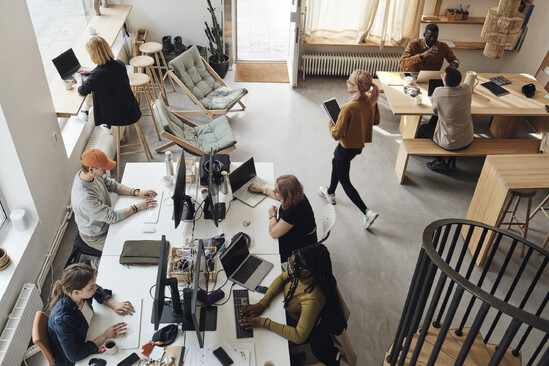 A growing number of startups are shutting down or pivoting their businesses as venture capital funding and bank loans become increasingly expensive and harder to score. Pre-seed investment firm Hustle Fund tells The Wall Street Journal that only about 60 of the 101 original companies in its first fund are still in operation, adding that many of those startups would have failed sooner if not for the availability of cheap and easy capital early in the pandemic. The annual rate of return for venture firms was negative 7% in the third quarter of 2022, according to PitchBook Data. That's the worst showing since 2009.

By  JAE ALLYCE
Consultant & Head of Business Strategy
Are you a
#startup
 that's struggling to find traction? You might be focusing on the wrong thing. Here are 5 common mistakes startups make and how to fix them.
Mistake #1: Building a #product without understanding the problem it solves.
→ Solution: Conduct #customer research to identify pain points and build a product that addresses those needs. Don't assume you know what your customers want.
Mistake #2: Focusing on #features rather than benefits.
→ Solution: Focus on how your product solves your customer's problem, not just its features. Highlight the benefits and outcomes of using your product.
Mistake #3: Ignoring customer #feedback.
→ Solution: Listen to your customers and act on their feedback. Use it to improve your product and identify new #opportunities.
Mistake #4: Trying to be everything to everyone.
→ Solution: Identify your target #market and focus on meeting their needs. Don't try to appeal to everyone; it's impossible.
Mistake #5: Neglecting marketing and distribution.
→ Solution: Build a marketing #strategy and distribution plan early on. Having a great product is not enough. You need to get it in front of the right people.
If you can avoid these common mistakes and focus on solving your customer's problems, you'll be well on your way to success.
Good luck on your startup journey. You got this! 💪
Activate to view larger image,

By KURT LONG
Successful Entrepreneur and Philanthropist
Difficult news about startups in the Wall Street Journal today but these cycles are natural and the best entrepreneurs will view these times as truly an opportunity to build a great business while others are giving up, love this mindset ! The principles below have never been very popular in tech communities which emphasize "fund raising first", but they work in building a great business that is profitable, sustainable and valuable.
1) Keep startup teams small & focused until there is a predictable-positive relationship between money invested in marketing & sales and the revenue results attained, only then should you expand the team and spend. Make small experiments to find what works until then, 2) Intensely focus on creating customer value which is best-and-only measured by revenue and 3) Do things the right way and don't skip steps, this takes a lot of ego management because "showy" results which look great to the outside world are postponed and subordinate to the goal of producing lasting results. 4) Lastly, only consider taking on outside investors when you've really mastered the above principles in your business. Find a way….
#startups #work #opportunity #entrepreneurs #money #bunkr
https://lnkd.in/gSYbCgYb