Salesforce's new RTO ploy: charity
By Saundra Latham, Editor at LinkedIn News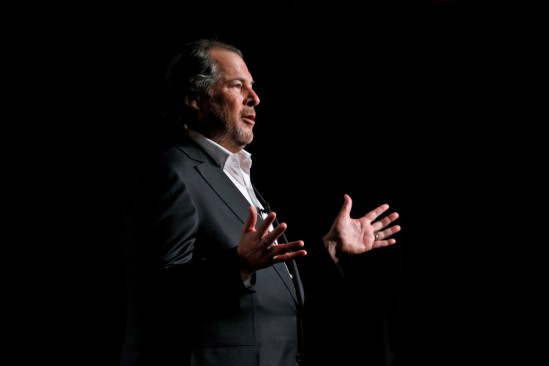 Salesforce is experimenting with a novel way to bring workers back into the office. The sales-software giant will donate $10 to local charities for each day an employee heads into the office June 12-23, Fortune has confirmed. The program aims to raise up to $2.5 million, and employees will help choose the charities. CEO Marc Benioff has said being in the office helps foster company culture — which some workers say took a big hit thanks to mass layoffs, not remote work — and the firm already requires three to four days in office per week for nearly two-thirds of its workers.
Will Salesforce's plan encourage workers to return to the office for good? Join the conversation by sharing your thoughts below.

By Kylie Robison
Tech Reporter at Fortune Magazine
SCOOP: Salesforce is luring staff back to the office by donating $10 to local charities each day they come in
Cloud giant Salesforce is going all out to lure its workers back to the office, leaving no stone unturned in its quest to reinvigorate its cheerful "Ohana" culture.
In a message to staff in the company's all-salesforce Slack channel viewed by Fortune, a senior executive at the firm announced a fundraising initiative called Connect for Good. For each day an employee comes into the office from June 12 to June 23, the company will donate $10 to a local charity.
Read the full story on Fortune:
#salesforce #charity #culture #cloud
Salesforce is luring workers back to office with $10 per day to local charities
fortune.com
https://fortune.com/2023/06/06/salesforce-return-to-office-charity-incentive/

By Davide Lucifora
Helping Brands to Increase Their Sell-Through across their Retail
Wow.. Let's ignore for a second the shabby attempt at using guilt tripping instead of directly asking people to go to the office and focus on the math, shall we?
Salesforce hopes to raise up to 2.5m $ from this initiative (if all workers ~72k people went in, they would have to donate 7.2m but it's conveniently capped at 2.5m).
Salesforce layoffs and headcount reductions this year would save the company 1.0 to 1.4 BILLION $ approximately. Marc Benioff's reported salary is about 30m.
Guilt tripping tens of thousands of people to go into the office would result in donating at best 0.25% of what Salesforce saved by firing tens of thousands this year or just 8% of Marc Benioff's salary.
We're not taking into account the environmental impact of having thousands of people commuting again for 10 days.
What are your thoughts on this? Is it a nice initiative or it's just corporate hypocristy at its finest?
#salesforce #people #remotework #workculture #workculturematters