GM pickups get $632M boost
By Ruiqi Chen, Editor at LinkedIn News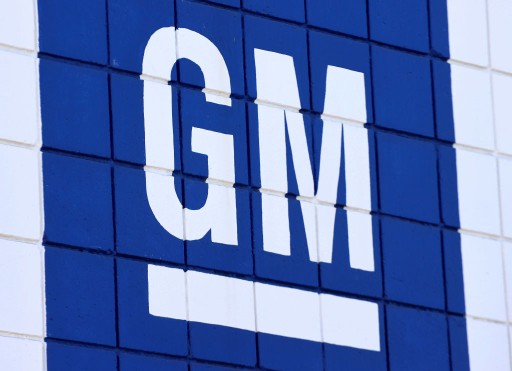 General Motors has pledged another US$632 million towards truck and SUV production in North America, bringing its recently planned investments in large vehicles to more than US$2.3 billion. The new amount will go towards a plant in Indiana, CNBC writes, as the American automaker doubles down on traditional, gas-powered cars in order to help fund its electric vehicle push. In recent weeks, GM has also promised millions of dollars in investments for truck and SUV factories in Texas, Michigan and Ontario, Canada.

Something we don't talk about enough: the good fortune back in the early to mid '80s of landing the future profit center for General Motors. Congratulations to the GM team for recognizing the value of the Fort Wayne assembly plant in the ongoing success of this American nameplate. In a city that hasn't always had luck smile kindly upon us, this has been an economic bright spot for decades.
GM investing $632 million in Allen County plant for future truck production
journalgazette.net • 3 min read
General Motors Co. said Monday it will invest $632 million in its Fort Wayne Assembly plant to prepare for production of the next-generation, full-size, light-duty trucks.
The investment, outlined during a morning news conference and in a news release, will enable GM to strengthen its full-size truck business, the company said.
"This investment reflects our commitment to our loyal truck customers and the hard work of the dedicated Fort Wayne team," said a statement from Gerald Johnson, executive vice president, Global Manufacturing and Sustainability.
GM employs about 4,000 full- and part-time at the plant, 12200 Lafayette Center Road in Roanoke.
Monday's announcement brings GM's U.S. manufacturing and parts distribution facility investment commitments to more than $31.6 billion since 2013. GM's U.S. manufacturing operations include more than 50 assembly, stamping, propulsion and component plants and parts distribution centers nationwide.
GM has announced nearly $2 billion in investments for Fort Wayne Assembly and more than $2.8 billion in Indiana manufacturing operations since 2013, the company said.
Indiana officials are "thrilled to celebrate" GM's latest investment, Gov. Eric Holcomb said in a statement.
"This investment will not only support the production of next-generation trucks, but it will support Hoosier workers," Holcomb said.
Indiana Secretary of Commerce Brad Chambers also chimed in.
GM is creating "high-quality careers for Hoosiers and demonstrating Indiana's leadership in a dynamic, global economy," Chambers said. "Their continued commitment to Indiana is a testament to our pro-growth business climate and to the skilled Hoosier workforce supporting GM's operations."
Local and state officials, including Lt. Gov. Suzanne Crouch and Fort Wayne Mayor Tom Henry, attended the announcement.

The details come less than a month after the Allen County Council approved a more than $24.5 million tax abatement for the local plant's next generation of internal combustion engine light trucks.
The abatement provides a 100% tax forgiveness for the entire 10-year period. Other abatements local governing boards approve typically phase in the increased taxes on investments during the agreed-upon period.
John Blanchard, GM's director of local government relations, said last month the new equipment would fit into existing plant space. At the time, he said the expected investment would reach $622 million.
Fort Wayne builds the Chevrolet Silverado 1500 and GMC Sierra 1500.