EU clamps down on Google
By Jessica Hartogs, Editor at LinkedIn News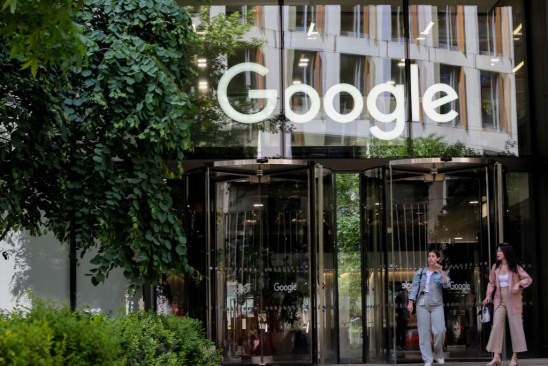 European Union regulators went after Google Wednesday, charging the tech giant with violating antitrust laws. Accused of abusing its power in online advertising to "undercut rivals," it's the fourth time in recent years that Google has been charged with violating antitrust laws in Europe. The EU said it may seek to break up Google's ad business. The outcome could have major ramifications for its parent company, Alphabet, which saw most of its $60 billion in profit last year come from advertising, said The New York Times.
In January, the U.S. Justice Department also accused the search engine of abusing its power in online advertising.
For more coverage of the tech industry, click here to subscribe to Tech Stack, a newsletter from LinkedIn News.

BY
🇪🇺The European Commission has sent a Statement of Objections to Google regarding its practices in the online advertising technology industry. The Commission believes that Google may have violated EU antitrust rules by distorting competition in the adtech sector.
📝 According to the Commission's preliminary view, Google has favored its own online display advertising technology services over competing providers, advertisers, and online publishers. This alleged behavior has raised concerns about Google abusing its dominant positions in publisher ad servers and programmatic ad buying tools. The worry is that this could limit competition and potentially lead to higher costs for advertisers.
💻 Google plays a crucial role in the adtech supply chain, offering services like Google Ads, DV360, DoubleClick For Publishers (DFP), and AdX. The Commission's investigation suggests that Google's actions may have given its own ad exchange, AdX, an unfair advantage over rival ad exchanges. This could strengthen Google's position and allow them to charge higher fees for their services.
👉 The Commission is considering a mandatory divestment by Google of part of its services. This would aim to tackle the competition issues identified. The Commission believes that relying solely on behavioral remedies would not be sufficient, given Google's dominant position and the inherent conflicts of interest involved in operating on both sides of the market.
👉 However, it is important to note that the sending of a Statement of Objections does not indicate the final outcome of the investigation. The proceedings will continue, allowing Google the opportunity to defend itself.
Google may soon be ordered to break up its lucrative ad business, which amounted to nearly $225 billion in 2022 and represented nearly 80 percent of Google's total revenue.
Today, the European Commission sent Google a statement of objections, detailing ad tech antitrust charges and explaining exactly why the EC thinks that breaking up Google's ad business may be the only acceptable remedy.
An EC investigation launched in 2021 found that Google may have favored its own ad tech services when serving as an intermediary ad exchange, matching advertiser supply and publisher demand for advertising space online. To the EC, it seems like Google has its hand in too many pots to be trusted to conduct business fairly.
If the EC can prove that Google's ad tech business operated illegally, Margrethe Vestager, the EC's executive vice president, says the company can't be trusted to change its behaviors—meaning the tech giant would need to break up its business to assuage anti-competitive concerns.
Read more below via Ars Technica:
Google risks forced breakup of ad business as EU alleges shocking misconduct
arstechnica.com • 3 min read
https://arstechnica.com/tech-policy/2023/06/google-may-soon-be-ordered-to-break-up-its-lucrative-ad-business-eu-warns/?utm_social-type=owned&utm_medium=social&utm_source=linkedin&utm_brand=ars