Developers flock to TX 'boomtown'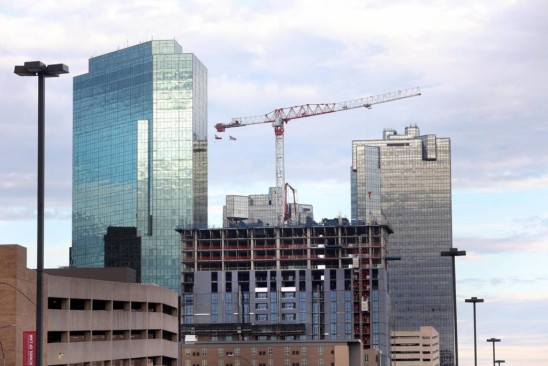 Fort Worth, Texas, is not only welcoming an influx of East and West Coasters in search of more affordable housing, but it holds a unique appeal for businesses too, The Wall Street Journal reports. While other downtowns in the state and nationwide are struggling with office vacancies, the "fastest-growing major city" in America saw its vacancy rate holding steady at about 13% throughout the pandemic. This means businesses can build new, custom workspaces, as they try to lure workers back to offices – and they are, pouring roughly $2.3 billion into new construction projects.
In contrast to Fort Worth's 13%, the vacancy rate in downtown Dallas is at about 30%.
Forth Worth's construction boom includes 5,000 new apartments and a $275 million mixed-use development.
By Alessandra Riemer, Editor at LinkedIn News

Driftwood Capital acquires Hilton Dallas/Plano Granite Park Hotel
The firm will renovate the hotel's guest rooms and meeting space while its affiliate takes over management.
Florida-based commercial real estate firm Driftwood Capital has acquired the 299-room Hilton Dallas/Plano Granite Park, the company announced last week.
With the acquisition, Driftwood Capital will renovate the hotel's guest rooms and meeting space. Its affiliate Driftwood Hospitality Management has taken over management.
The hotel is Driftwood's third acquisition in the Dallas-Fort Worth market. In 2020, the company acquired the Hilton Dallas Southlake Town Square in the suburb of Southlake, and it acquired the Hilton/Dallas Rockwell Lakefront in 2017.
Hilton Dallas/Plano Granite Park sits within the 90-acre mixed-use community of Granite Park, home to 2.3 million square feet of office space in the Dallas suburb of Plano, 20 minutes from Dallas-Fort Worth International Airport. Other tenants in the master planned community include Fannie Mae, Coca-Cola North America, Ford Motor Credit and Vine Oil and Gas.
The hotel includes an outdoor pool, fitness center and business center, as well two on-site restaurants and a market for ready-made meals and coffee. The property has over 33,000 square feet of meeting and event space that can accommodate up to 1,300 guests. Rooms include king and double queen configurations, and some suites.


"In a climate where few properties are trading, we were fortunate to identify and acquire a high-quality, cash-flowing hotel asset in an exceptional location underpinned by strong corporate and leisure demand within the Dallas-Fort Worth Metroplex, which is one of the five fastest growing economies in the U.S.," said Carlos Rodriguez Sr., the company's CEO. Driftwood will seek investors for the hotel through its DealDirect investment platform in July.
Driftwood Capital's portfolio consisted of 77 hotels as of May, including nearly 15,000 rooms. Along with its principals, the company has transacted on more than $5 billion in hospitality assets.
Earlier this month, Dallas-based firms NewcrestImage and Coury Hospitality announced a strategic partnership, with NewcrestImage acquiring a 50% stake in the management company. The partnership was jump-started in February, when Coury assumed management of The Sinclair, Autograph Collection in Fort Worth. Elsewhere in Texas, San Antonio is also a growing market for hotels, with the number of visitors expected to rise over the next few years.