Canada wildfire smoke reaches US
By Tiffany Moustakas, Editor at LinkedIn News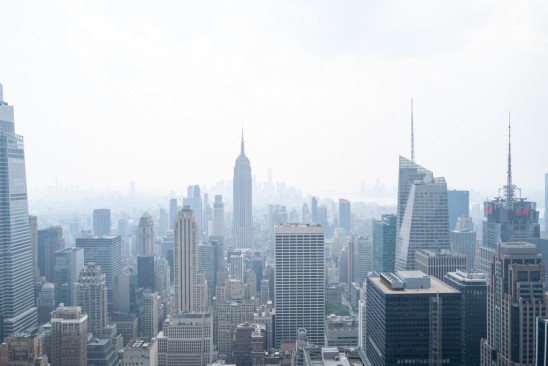 Smoke from the more than 400 active wildfires burning in Canada has reached the northern U.S. on Tuesday, prompting hazy skies and air quality alerts in 17 states, from New York to Minnesota. So far this season, Canada has had more than 2,200 wildfires, with more expected. Officials urge people to limit outdoor activities, particularly older adults, children or those with lung or heart disease. There's no timeline on when the smoke will go away because it all depends on wind direction, The Washington Post writes, but it could diminish a bit by the weekend.
Major cities with the lowest air quality include New York City, Albany and Cincinnati, according to air quality data from AirNow.
The sky over Jersey today looks ominous.
I canceled todays outdoors yoga class as the air quality is terrible! If possible stay indoors and stay safe the smoke from the Canadian fires is causing poor air quality.
Haven't seen air quality this bad in #NYC in living memory. You can barely see #NewJersey from across the #HudsonRiver (img 1). PM 2.5 count is as high as 220 PPM in parts of the area (img. 2). For reference, notoriously polluted cities like #Beijing and #NewDelhi have better air quality than NYC does now. The cause? Dense #wildfire smoke originating in south central #Quebec (img. 3), which is being pulled south and east by a cutoff low pressure that's been gyrating over the #Canadian #Maritimes. High Res Rapid Refresh models suggest that we will get a break from the smoke overnight, but tomorrow afternoon looks equally bad if not worse (img. 4). Later this week, we should see some rain chances that could help air quality, and maybe bring some relief to the actual fire stricken areas in #Canada. Until then, those of you who have respiratory ailments should avoid strenuous outdoor activity.
#nycweather #newyorkcityweather #airqualityalert #meteorology #fireweather
Activate to view larger image,