Ads could come to Prime Video: WSJ
By Saundra Latham, Editor at LinkedIn News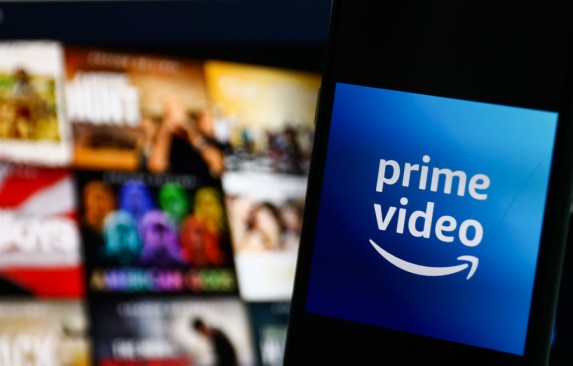 Amazon may soon join the ranks of streamers who are beefing up their advertising businesses. Discussions to add an advertising-supported tier to Prime Video are in early stages, anonymous sources tell The Wall Street Journal. Netflix and Disney+ have added ad tiers in recent months, a strategy they say helps lure both critical ad dollars and more price-conscious subscribers. Amazon already has Freevee, a free ad-supported streaming service, but advertisers say they also want access to Prime Video's premium shows and movies, per the Journal.
Amazon is also reportedly in talks with Warner Bros. Discovery and Paramount to make ad-based tiers of Max and Paramount+ available for signup through Prime Video Channels.
By  Jessica Toonkel
Deputy Media Editor, The Wall Street Journal
A few tidbits from my scoop today on Amazon:
-One option being discussed is to just bring more ads to Prime Video and customers can pay more to opt out of ads and get more features, like more content
–Company in talks to bring on ad supported version of Max, Paramount+
–Discussions very early still
Amazon Warner Bros. Discovery Paramount
Do people think people will pay for an upgrade? Or just take the ads?
WSJ News Exclusive | Amazon Plans Ad Tier for Prime Video Streaming Service
wsj.com • Subscription may be required
https://www.wsj.com/articles/amazon-plans-ad-tier-for-prime-video-streaming-service-8944fe51

By  Abert Fong
Product Marketing Leader & Advisor
Prime may soon come with a word from your sponsor. Ad-supported is becoming the word of the year for streaming services. Amazon is planning to launch an ad-supported tier for its Prime Video service that would charge existing subscribers more for an ad-free experience. Yep, it has everything to do with generating more revenue from entertainment, which is both a cash cow and a money pit.
Would you pay more for an ad-free experience? That's essentially what Amazon is betting on or at least considering, and whether subscribers buy in is up for debate. Taking a page from its streaming brethren, Amazon should look no further than Netflix to gauge its prospects. Six months after its launch, Netflix's ad-supported tier has almost 5 million global monthly active users. Keep in mind, monthly active users don't equate to actual subscriber numbers so you have to take it with a grain of salt. What's important to note is the catalyst behind the introduction of Netflix's ad-supported tier: a crackdown on password sharing.
Whether Amazon is considering its own crackdown remains to be seen. But one can only assume that other streaming competitors are looking at Netflix as a bellwether of 'to do or not to do'. Believe me, in the churn-and-turn business of streaming services, anything and everything is always on the table when it comes to maximizing revenue.
That leads into the bigger issue of content. The business has been a high-flying one. By itself, Amazon's total expenses for video and music for 2022 were $16.6 billion. In comparison, Netflix spent $16.7 billion in the same year. That's a lot of content and bets, most of which doesn't really pan out. Beyond viewers who likely spend countless hours scrolling through the muck, they're likely also the ones on the hook for all this variety. Content isn't cheap, and the bill is coming due.
Cash cow or money pit? While that's what streaming services are wrestling with, viewers face an ongoing and similar dilemma as they decide which services to keep and what to trim. In Amazon's case, the price of free delivery is starting to add up https://lnkd.in/gGAd5gG7 #amazon #amazonprime #entertainment #streaming #subscription