The US has approved $42 billion in loan forgiveness for public service workers. Here's what to know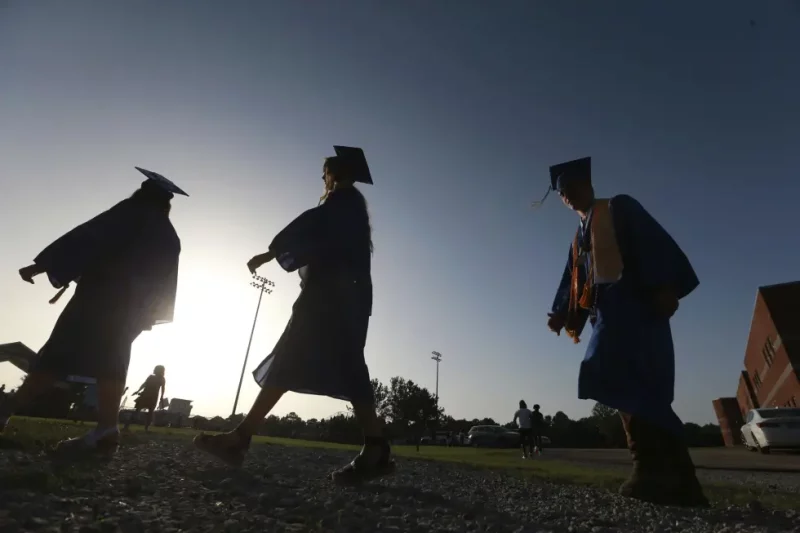 The U.S. has approved more than $42 billion in federal student loan debt forgiveness for more than 615,000 borrowers in the past 18 months as part of a program aimed at getting more people to work in public service jobs, the U.S. Department of Education said this week.
The Public Service Loan Forgiveness program is open to teachers, librarians, nurses, public interest lawyers, military members and other public workers. It cancels a borrower's remaining student debt after 10 years of public interest work, or 120 monthly payments.
The program is separate from President Joe Biden's student debt relief plan, which would wipe away or reduce loans for millions of borrowers regardless of what field they work in. The U.S. Supreme Court is currently considering whether that plan can go ahead.

The Public Service Loan Forgiveness program, known as PSLF, was launched in 2007, but stringent rules meant that more than 90% of applicants were rejected, the Department of Education said in 2019.
In October 2021, the government temporarily relaxed the requirements, making it easier for people to apply and be approved. Those relaxed requirements ended in October 2022. However, borrowers who want to increase their payment count have another opportunity to do so. They can apply for the one-time account adjustment until the end of the year.
Through the one-time account adjustment, borrowers with direct loans through the William D. Ford program will have similar benefits to those that were available under the limited PSLF waiver. Borrowers who do not have direct loans can consolidate and receive PSLF credit for prior payments as part of this adjustment, as long as they submit a consolidation application by the end of 2023.
One of the people who benefited from the PSLF waiver was Beth Bourdon, an assistant public defender in Orlando, Florida.
Bourdon had about $57,000 of student loans forgiven in February 2022. Previously, because her loans had been acquired through the Family Federal Education Loan Program, Bourdon didn't qualify for relief. But when the waiver took effect in October 2021, she successfully applied.