Startup Trenches with AnnMaria De Mars and Maria Burns Ortiz of 7 Generations Games
I sat down with AnnMaria De Mars and Maria Burns Ortiz, President and CEO of 7 Generations Games.
7 Generations Games is on a mission to help students learn while having fun.
In this interview you'll discover:
How 7 Generations Games was able to raise money without giving up equity.
Hiring and firing strategies that might save your company thousands.
Leveraging crowd funding and much more.
About Dr. AnnMaria De Mars.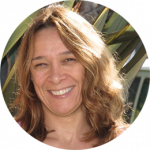 Dr. AnnMaria De Mars is the President and founder of 7 Generation Games. AnnMaria has more than 30 years experience in education, from eighth-grade math teacher to doctorate-level statistics professor and every level in between.  Named one of Forbes' 40 Women to Watch Over 40: Women who are reinventing, disrupting and making an impact, AnnMaria is doing just that at the helm of 7 Generation Games.
7 Generation Games is the brainchild of AnnMaria, developed as a tool for bringing under performing students up to grade level in mathematics. It is a product she first conceived as a Ph.D. candidate at the University of California -Riverside in the 1980s, only the technology did not exist. Three decades later, she is fulfilling that dream.
Maria Burns Ortiz.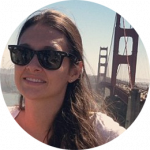 Maria Burns Ortiz is a co-founder and Chief Executive Officer for 7 Generation Games. Maria leads 7 Generation Games creative and narrative teams, taking ideas from concept to completion. In addition to running game design, Maria manages 7 Generation Games' non-technical staff (including marketing, sales and operations).
Under her leadership, 7 Generation Games been recognized as one of the "Top 50 Apps for Kids" by Educents (2017), selected as one of Homeschool.com's "Top 100 Educational Websites" (2017), named one of Tech.Co's Top 50 Startups of the Year (2016), selected for Tech Inclusion's Startup Showcase (2016) and accepted into BoomStartup's EdTech Accelerator cohort (2015).
About 7 Generations Game.
7 Generation Games makes games combining math, social studies and adventure gaming. Our games make math scores go up! In two cycles of efficacy testing, kids who played our games improved 300% over the control group. IN ALL OF OUR GAMES … Interactive mathematics is similar to state assessments, with drag-and-drop features, number lines and chart capabilities.
To find out more visit 7generationgames.com.
Check out their podcast >http://www.7generationgames.com/podcast
New Interviews, and Inspirational videos will be posted every week on my Youtube Channel! Go here: https://goo.gl/EA9x6D