These Four Addresses Are Important For Your Company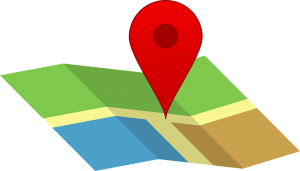 Many small things can make a difference in your business. For example, communicating with employees positively can improve productivity. Doing a little regular maintenance can prevent a lot of problems developing. But one issue you might not yet have addressed is the addresses you're using for your business.
It isn't just your business location you need to concern yourself with. There are quite a few scenarios in which addresses matter for your company. Here are some of the relevant addresses you need to keep in mind.
Registered Address
First up is your registered address. It acts as your official business address to which you receive mail. You need to register this officially with the government.
You'll also need to display your registered address to the public. That means you might want it to be separate from your business location. For instance, home offices will likely not want to make their house addresses so public. Even stores and restaurants might have a separately registered office location. You can rent out office space or even get a virtual address for these purposes.
SAIL Address
In addition to your registered address, you might want a SAIL address. It's used for making statutory company records publicly viewable.
It's a legal requirement to allow people to view these documents each day for limited companies. A SAIL address can help with convenience, as you might not want people coming into your office to see records.
Both these address are public and can matter a lot to customers and business people. Make sure you consider the best location for yours.
Web Address
Ever been impressed by a business site, but forgot what the URL was? Perhaps the domain name was too long, or you couldn't remember whether the extension was .com or .org. That's one of the reasons why your web address is important. It should be memorable and professional.
You should carry out a domain search to find the perfect available web address for your business. A short .com URL is usually the best choice but consider all possibilities. It should coincide with your brand name- especially if it is copyrighted.
If the web address you want has been taken, you might be able to buy it from the owner. If their contact details aren't on their site, you can often find them using a WHOIS search. Sometimes acquiring the address you need can be a useful investment. The right URL will bring more web traffic and a higher SEO ranking to your business website.
Email Addresses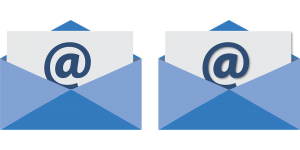 You might not have thought about why email addresses matter– but they do. Just think, would you rather your employees use a company email address or one they created when they were a teenager? The choice should be simple.
Web hosts often let you create emails using your domain name. So for instance, you could have ceo@companyname.com or mike@companyname.com. Creating these for all your employees can improve your professional image.
Alternatively, you can use Gmail for simple and professional email addresses. Just make sure you choose the right username. It could be your company name or simply your last name and birthdate- check what's available. Yahoo is also a useful provider for these purposes.