The Importance of SEO For Your Business Venture
If you are the type of businessman who is always on the hunt for different ways to improve and nurture the growth of your venture, chances are you have probably heard about the popular digital marketing strategy Search Engine Optimization or SEO.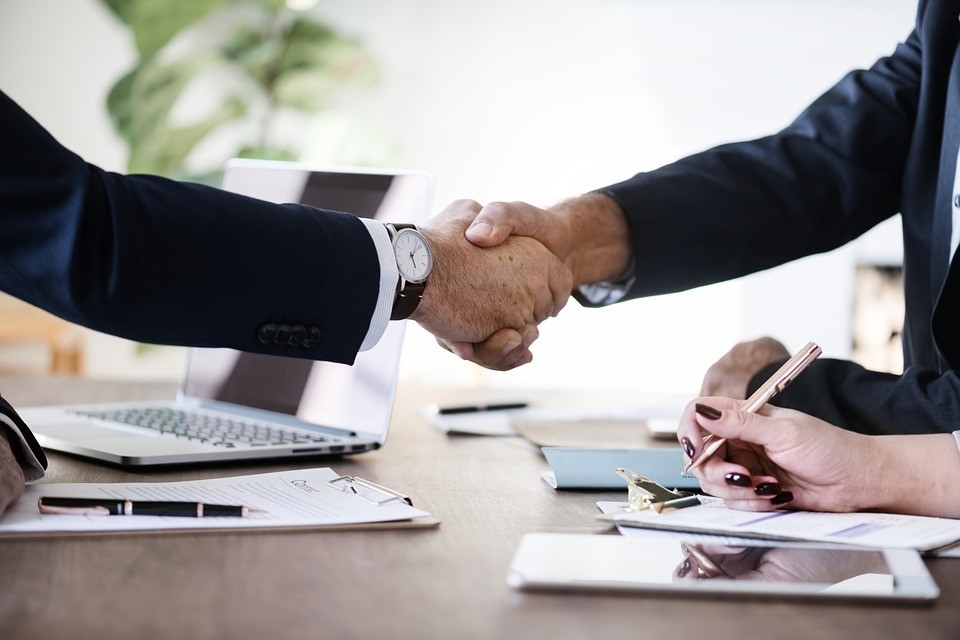 More companies are now diving into the SEO trend. This is not surprising considering that almost every company today finds the need to become more and more competitive in all aspects of marketing and advertising.
As a matter of fact, research conducted in 2016 discovered that marketers of today indeed see this digital marketing strategy as becoming more effective. The data concluded that 82% of the respondents believe that the effectiveness of this marketing strategy is on the rise. Moreover, 42% of them stated that such effectiveness is significantly increasing.
As businesses evolve and progress over time, advertisers and marketers also find the need to keep up with this advancement. More and more people spend less time watching TV and listening to radios, choosing instead to surf the World Wide Web for information, entertainment and enlightenment.
So how does SEO improve your business's reputation and encourage customers to buy or use your products and services? Search Engine Optimization does this by "optimizing" websites in accordance with a particular set of rules prescribed by a specific search engine in order to improve the website's placement or ranking in that particular search engine.
Search Engine Optimization, when used correctly, can improve your business credibility. By creating quality and informative content to cater to the specific needs of the targeted audiences, the company also boosts its reputation as a trusted source.
In simple terms, by appearing frequently at the top of search engine results, potential customers will have the impression that your business is relevant and can be trusted because 'Google said so'.
This brand awareness that is created by your website's repeated and recurrent exposure in the top results of a certain search engine makes your business more reputable.
The advantage of using Search Engine Optimization as your digital marketing strategy is that it is very cost-effective. Compared to other digital marketing techniques, SEO can be the most affordable and efficient method you can use.
Take Pay Per Click Advertising (PPC) for example. In the year 2016, it was found that the average cost per click was $2.14. This means that every time someone clicks on your website, whether or not he or she takes advantage of your products or services, you pay the charge.
On the other hand, with Search Engine Optimization, you will no longer have to deal with ongoing costs. Your rate is fixed and you do not have to worry about 'click expenses' ballooning to large amounts with no assurance of profit or return.
Also, using SEO as your digital marketing strategy not only ensures optimal exposure of your website but it also ensures long-term results.
Once your website, by using high quality and informative content, reaches one of the top positions in a certain search engine, it will stay there for a long time unless and until the search engine changes its algorithm or your competitors write more competitive content.
So the key to staying relevant and important in the SEO arena is to make sure you not only provide high-quality content but you also have to make sure that you continuously update and reorganize your strategy.
A good thing about SEO companies is that they are not hard to find. You can easily get ahold of companies offering SEO services by simply searching and looking for them on the Internet. But if you want to find the best of the best, you can visit the website BestSEOCompanies.com.
SEO strategies can really have a positive impact on businesses, provided that they are used skillfully. In choosing an SEO company to hire, you have to consider many things.
Firstly, you should consider hiring an SEO company that has sufficient experience in handling clients and businesses similar to yours. Not only does an SEO company need to have a good background in SEO, the company must also suit the needs of your business in all aspects possible.
This means that not every SEO company can cater to every client. Suitability is still one of the important factors in choosing an SEO company to hire.
To make sure you choose the right one for your business, ask your prospective SEO company what content they specialize in. You can also ask for samples of their previous services and look through their portfolio.
Secondly, you must never compromise on quality. Sure, choosing a cheaper and more affordable SEO company to hire can help you cut costs, but is it worth the risk?
In SEO, we have a term called 'black hat technique'. This technique (also known as black hat SEO) refers to a set of illegal digital practices that shoddy SEO companies use in order to improve the website rankings of their clients in a certain search engine.
These practices violate the terms of service of the search engine. You not only run the risk of not getting the results you want (i.e. a good search engine ranking) but you may also potentially jeopardize your website and domain if the SEO company you hire practices prohibited link-building practices.
Once the search engine discovers the black hat techniques that your SEO company uses when optimizing your website, your visibility can also be adversely affected. The search engine may penalize your website with algorithmic downgrades, defeating the purpose of your SEO undertaking. Worst of all, it may ban your website entirely from the search engine.
Lastly, in choosing an SEO company to hire, make sure that you do not fall prey to the shady and suspicious practices of some companies that claim that they can up your ranking in a certain search engine by using their "connections" (i.e. employees or officers of the search engine provider). Not only is this a forbidden practice, this is also highly improbable and is most likely fraud.