Our Guide To The Perfect Personalised Gifts For Your Loved Ones During Isolation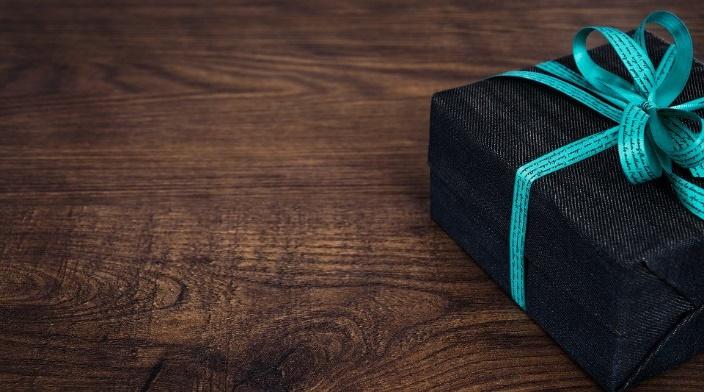 Isolation has been tough on many of us as we are beginning our 13th week in some form of lockdown measure. But with some small changes to lockdown measures such as the re-opening of shops, there are still many that are either shielding or are too vulnerable to leave the house. But with the gift of giving, you can provide them with personalised gifts that can loft their spirits as lockdown continues. 
A Flower Subscription 
One of the best presents that you can give to your loved one during isolation is the gift of a flower subscription. With several different companies offering several different flowers per month, this is a great way to brighten their day. It is not only affordable, but it can also have fresh flowers in their home every month without needing to travel to the shops. With the natural scent of the flowers as well as the bright colours, this is likely to lift their spirits.
This can be purchased for a year or on a monthly rolling payment, this can be purchased for a loved one of any age to bring a smile top their faces when they are stuck in isolation. The next day delivery service is also ideal as you can order them online without having to venture out of the comfort of your own home, allowing you to adhere to social distancing rules as the lockdown rules are beginning to be released as a result. 
The Perfect Neck Massager
With lockdown measures implemented many of us have been forced to work from home and have even been placed on furlough at this time, it can be stressful. So why not give your loved one the gift of a neck massage. With the gift of a neck massager, you are allowing them the downtime that they need to destress. Whether it is in the evening watching TV or throughout the day when working in your home office, this can help you in the long term. 
These presents can be ordered online and delivered to your loved one's home allowing you to give a gift without having to travel out and break lockdown rules. These can be ordered through online retailers such as Amazon and allows you to limit the number of trips outside whilst making your loved ones happy. 
Personalised Artwork
Another way that you can make your loved ones smile with a gift during isolation is by providing them with personalised artwork. Whether this is an image of you all together or a large photo prints of the whole family on a recent day out before lockdown measures, this is a great way to lift the spirits without having to leave the house. These can be ordered online and look amazing, allowing you to spread joy without breaking any sort of lockdown rule. Whether it is a big canvas you are looking for or one that is slightly smaller, there are several options for you to consider regardless of who you are purchasing it for. 
A Chocolate Hamper 
Chocolate hampers are yet another amazing gift that you can give to your loved one in lockdown as everyone loves a little bit of chocolate. With the choice of a hamper or a personalised chocolate box, this is the perfect gift to spread the love with your family members.
Chocolate hampers can be ordered online and have the perfect message in the lid of the box. These are small enough to be posted through the letterbox and is great for a birthday or to spread a little bit of fun at this difficult time. 
A Lovely Perfume 
If you know one of your loved ones are sitting on their own in their house right now what could be better than giving them a perfume. With several amazing scents out there such as vanilla that can help to reduce the feeling of anxiety. Whether it is a high-end perfume or their favourite perfume that you know they love, this will make them feel happy throughout lockdown and shows them that they care in new ways than just sending them a card or fact timing them. Just because you are purchasing them a gift, it does not mean that you have to spend a huge amount of money. With several amazing perfumes catering to a wide array of different budgets, this is the perfect gift that you can give to your loved one. For both men and women perfumes out there, you can give the perfect perfume for your loved ones. 
A Personalised Journal 
Mental health is another issue that many people have been dealing with throughout the lockdown measures, but with several self-help podcasts and books, you can give the gift of a personalised journal. With their name engraved in the cover as well as the overall look of the journal, you are allowing them to write down their feelings during the lockdown. This is a great way of encouraging them to be open about how they are feeling at this time and is something for them to look back on as lockdown measures begin to be lessened. As many of us continue to hope for a return to normalcy at some point, this is the perfect way to make their feelings known as well as monitor how they are feeling throughout this time of ongoing uncertainty. 
A Monthly Subscription 
Everyone has a lot of free time at the moment, so why not give your loved one the gift of a Netflix or Disney Plus subscription. This is a great way for them to watch tv and make the most of the entertainment that they have for family time in the evening. Whether you are a fan of sitting and watching documentaries, films or even a boxset, Netflix and Disney are some of the best streaming platforms out there at this time. Alternatively, you can provide them with Now TV passes for shows such as Sky shows and even discovery channel for the educational experience of watching nature documentaries. 
Personalised Photobooks 
The final gift that you should consider to give to your loved one is a personalised photobook. Whether it is a series of photos from a family trip or it is a series of photos of the grandkids, this is a great way for you to give a gift to your loved ones that they can keep hold of and look at when they are feeling down or sad. These can be given as gifts or just to brighten their day and can make all the difference. This can then be stored on the bookshelf and looked at with the rest of the family further down the line. 
These photo books can be designed online and sent to your loved one through the post allowing you to provide them with a gift from the comfort of your own home. 
With this in mind, there is a multitude of gifts that you can give to your loved ones when struggling through Isolation regardless of their ages or what they love. Why not try some of these for yourself and put a smile on your loved one's faces.