How to Successfully Run Your Commercial Property Business
While residential real estate business may have been lucrative some years back, more and more investors are moving towards commercial real estate because of the longer lease terms, higher returns, and fewer overhead expenses. As a commercial property business owner, you have several options when it comes to leasing out office space. However, your business size will determine whether you just need offices, storage space, manufacturing space, or whether to rent out co-working spaces or an entire building.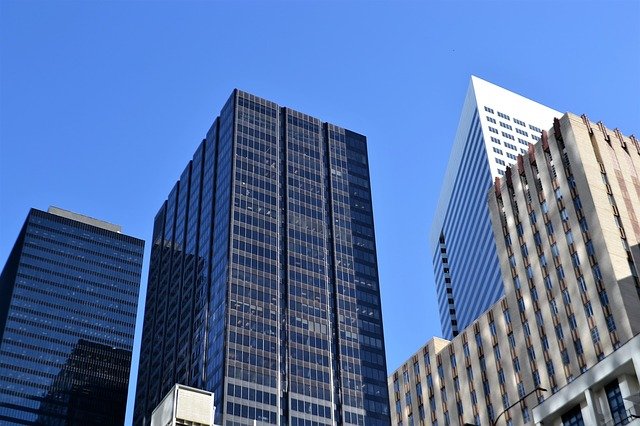 To run a successful commercial property business, here are six things that you should consider:
Work with a property manager
Although owning a commercial property is a rewarding venture, most entrepreneurs are often surprised by how much work it involves. You have to select tenants, follow up for late payments, settle lease terms, and arrange for routine maintenance, among others. However, you don't have to handle all these tasks by yourself. Hire a commercial property manager who will help you to save on time. Your commercial property manager will advise you on legalities and handle the overall day-to-day activities.

Never breach a lease agreement
Living up to the lease agreement goes both ways. While you need to get the right tenants for your office spaces, property managers should maintain the property, which is essential for maintaining your tenants.
Remember maintenance
Commercial properties require frequent maintenance. Therefore, you have to set aside some of your profits for maintenance. This can range from an electrical system overhaul to renovating bathrooms. Therefore, ensure that you thoroughly inspect a commercial building before you make a purchase. You may lose a lot of money by purchasing a building that is poorly maintained.

Purchase buildings that are strategically located
In both commercial and residential properties, location is vital. Therefore, when researching new commercial properties, consider the proximity to parking spaces, transport, and other enterprises that could be useful to your tenants. Additionally, research other businesses nearby to determine whether there's a likelihood of oversaturation in a specific industry.
Know more about the properties you purchase
Commercial property isn't just for making money; it should also have a capital gain. Therefore, you should first consider the likelihood of property appreciation over time before you decide to purchase. You should also research similar properties in the area when purchasing so that you know what to expect. Additionally, remember to read property reports to keep up with the economic and social contexts of the area.
Protect your commercial property business
For your commercial property business to grow and thrive, you need to protect your properties from weather-related damages, pests, and criminals. Therefore, consider installing security systems, electrical systems, and strong locks to secure your business. Additionally, schedule preventive pest control services to prevent infestations. Also, ensure that you protect your business from liabilities like accidents, vandalism, and weather-related accidents by purchasing commercial property insurance. Learn more on how to get a tailored commercial property cover.
Bottom Line
Owning a commercial property business can be very rewarding. To maximize your profits, do your research before purchasing commercial properties and lease out the extra spaces.