The S&P 500's bull market is back
By Riva Gold, Editor at LinkedIn News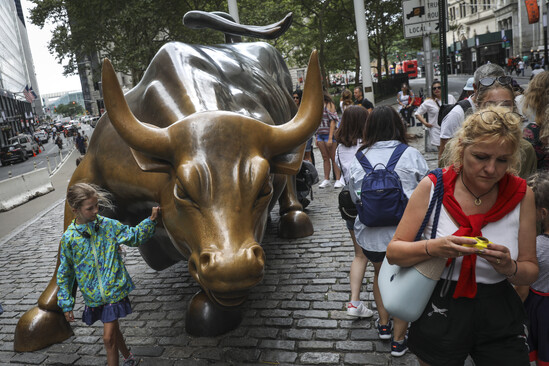 It's official: The S&P 500 has ended its longest bear market since the 1940s. The benchmark U.S. stock index officially returned to a bull market at the close of trade Thursday, having risen 20% or more from a low in October 2022. A small group of tech companies have powered most of the recent rally after earlier declines, including Apple, Microsoft (LinkedIn's parent) and Alphabet. Stocks have also been bolstered by data showing the economy has defied forecasts for a recession.
While there is no set definition of a bull market, the most commonly accepted rule by market participants is a 20% rise off a low.
The AI boom has helped rekindle interest in tech stocks after a tough year for Big Tech.
The Dow Jones Industrial Average and Nasdaq Composite Index were already in bull markets.
Whether we stay in a bull market may depend on the Federal Reserve's rate decision next week, said Sam Stovall, chief investment strategist at CFRA.

By THOMAS WILLE
Chief Investment Officer , Macro Strategist

The bull is back – at least according to a well-known stock market rule – S&P 500 plus 20% from the bottom (zero comma zero scientifically proven 😉)
Is everything all right now, or where are we today?
👎 Macroeconomic environment stabilising at best
👎 No hope for a change in monetary policy – US Fed and especially the ECB
👍 Rate of change (Direction) is more important than the absolute level – e.g. Inflation
👍 Adoption – companies have slowly adapted to the changed environment, weaker growth and increased price pressure
👎 Valuations are not extremely high, but sporty and leave little room for error.
👍 Investors expect little improvement in the coming months and are already starting to focus on H1 2024
The market should always be respected – do not fight the tape, and as an investor you should always have a certain humility and not give in to greed.
In this setup, the focus is clearly on selection – look at the performance of #DJI vs. #NDX this year. Success factor #1 for the second half of the year.
By DEENA WRIGHT
Associate Vice President at SWK Financial Planning
It's official! The S&P 500's longest bear market since the 1940s has come to an end. The benchmark index closed up 0.6% to 4,294 on Thursday, vaulting it back into bull territory with a 20% advance from its October low. Although officially back into a Bull Market, we expect continued choppiness ahead as we anxiously anticipate the big pause from the Fed and inflation to continue to come down.