Shein in IPO talks: Reuters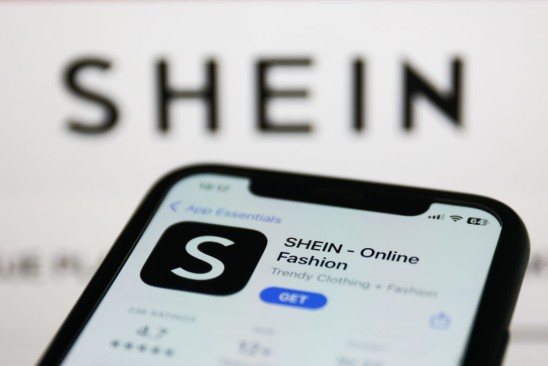 Despite denying reports last week of an imminent IPO, Chinese e-commerce giant Shein has plans to go public, reports Reuters, citing anonymous sources. Shein, which was recently valued at over $60 billion, is said to be in talks with the New York Stock Exchange and Nasdaq, with the help of Goldman Sachs, Morgan Stanley and JPMorgan Chase. The timing of an IPO is unknown, with sources adding that the company could cancel plans at any time. Shein and the investment banks did not comment.
The fast-fashion brand is facing headwinds in the form of simmering tensions between the U.S. and China, possible tariff changes that would increase its prices and claims that its products are toxic and environmentally detrimental, The Washington Post reports.
As of November 2022, Shein accounted for a 50% share of U.S. fast-fashion sales, up from 12% in early 2020, according to Bloomberg Second Measure.
By Jessy Bains, Editor at LinkedIn News

Shein in talks with banks and exchanges about U.S. IPO-sources
NEW YORK,  (Reuters) – China-founded online retailer Shein is working with at least three investment banks about a potential U.S. initial public offering, and has been in talks with the New York Stock Exchange and Nasdaq, people familiar with the matter said.
Goldman Sachs (GS.N), Morgan Stanley (MS.N) and JPMorgan Chase (JPM.N) are among the banks helping Shein with its IPO preparation, according to six of the sources.
The timing of an IPO is uncertain and the fashion retailer, which is under scrutiny from U.S. lawmakers over its labor practices, may decide not to proceed in the near future, one of the sources said.
Most recently valued at more than $60 billion, Shein could become the most valuable China-founded company to go public in the United States since ride-hailing giant Didi Global's (92Sy.MU) debut in 2021 at a $68 billion valuation. Didi was delisted from the New York Stock Exchange (NYSE) a year later amid Beijing's crackdown on Chinese technology giants over antitrust and data security rules.

Shein has not decided on the venue for its IPO, and Nasdaq and NYSE have both been in contact with the company to try to convince it to pick their own exchange, two of the sources said.
Shein officials in Singapore, where the company is headquartered, declined to comment on any IPO plans or on discussions with the investment banks and exchanges. Goldman Sachs, Morgan Stanley, Nasdaq and NYSE declined to comment, while JPMorgan did not immediately respond to requests for comment.
Last week, Reuters reported that Shein had filed its IPO registration confidentially with the U.S. Securities and Exchange Commission. After the story was published, Shein said it "denies these rumors", without elaborating. Three people familiar with the matter subsequently told Reuters that an IPO filing has not been submitted to the SEC.
Shein has been working on drafts of the IPO filing, two sources said.
Shein, which was launched in China in 2012, has been eyeing a U.S. IPO for at least three years, though it was deterred by headwinds that included tensions between Beijing and Washington, U.S. scrutiny of Chinese accounting practices, and bouts of market volatility caused by the COVID-19 pandemic and Russia's war in Ukraine, Reuters previously reported.
Shein's IPO is opposed by a bipartisan group of two dozen U.S. representatives who have called for an independent audit to verify that the company does not use Uyghur forced labor, before it is allowed to list shares.

Shein has said it adheres to ethical sourcing standards and has denied allegations that it ships from China's Xinjiang region, where materials such as cotton are often the product of forced labor by the Uyghurs, a mainly Muslim ethnic minority. The United States bans exports from Xinjiang for this reason.
U.S. lawmakers are also seeking to restrict the "de minimis" tariff exemption widely used by e-commerce retailers such as Shein to send orders from China to the United States.
Shein was valued at more than $60 billion in a $2 billion private fundraising round in March. General Atlantic, Mubadala, Tiger Global and Sequoia Capital China were among its investors, Reuters reported at the time.
The company's founder, Chris Xu, moved Shein's headquarters to Singapore from Nanjing, capital of China's eastern Jiangsu province, more than a year ago, a shift that helps Shein circumvent China's tough new rules on overseas listings.
Additional reporting by Kane Wu and Julie Zhu in Hong Kong, editing by Greg Roumeliotis in New York