SF hotels hit by visitor drought
By Jessica Hartogs, Editor at LinkedIn News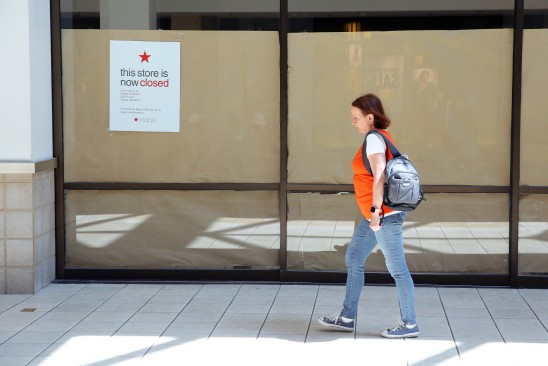 Hotels in San Francisco are suffering their worst bookings run in 15 years. While cities such as New York and Los Angeles are seeing reservations back to 2019 levels, with revenue exceeding pre-pandemic numbers — San Francisco's revenue per available room was 23% lower in April, compared to the same period in 2019, per recent hotel date. The combination of a rise in crime, increased WFH and less business travel is hitting the city hard. Overnight visits to San Francisco were down 31% in 2022 compared to 2019, according to the city, forcing several of its hotels to "signal they may be ready to give up," said The Wall Street Journal.
Retailers such as Nordstrom, Crate & Barrel and H&M have also closed up shop in the city.



By
How sad to see the continued demise of a once jewel of the west coast. San Francisco, which is both city and county, is really a small city, which peaked at 873k in 2020 and now is estimated at 808k. I believe the trend will continue for several years. Commercial property values are plummeting along with apartment values and apparently hotels are now poised to crater. As a 3rd generation native who left in the 80's none of this surprises me. The remaining populous may not like what's happening but they are incapable of accepting that their policies are anything but beneficial. More to come on this and not just for San Francisco. Portland is a trainwreck, could it be next? They love the same policies and keep electing the same kind of politicians.
Major hotelier abandoning San Francisco properties, says city's 'path to recovery remains clouded' — Fox Business
apple.news • 1 min read
https://www.foxbusiness.com/markets/major-hotelier-abandoning-san-francisco-properties-citys-path-recovery-remains-clouded
By
San Francisco's once thriving hotel market is suffering its worst stretch in at least 15 years, pummeled by the same forces that have emptied out the city's office towers and closed many retail stores.
Hotel Owners Start to Write Off San Francisco as Business Nosedives
wsj.com • Subscription may be required
https://www.wsj.com/articles/hotel-owners-start-to-write-off-san-francisco-as-business-nosedives-e84c64ef?mod=e2li