Mortgage rates hit new high for year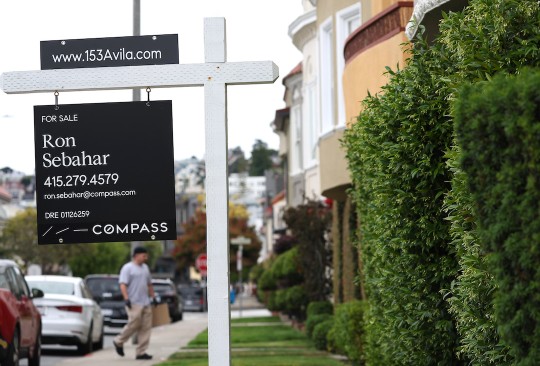 The average 30-year fixed mortgage rate hit 6.81% this week, a new high for the year and a 1.5% leap from a year ago, according to Freddie Mac. Consistently high mortgage rates are another consequence of persistent inflation, experts tell CNN. The high rates are also keeping a lid on the real-estate market as would-be buyers stay put. Realtor.com data shows a large majority of home shoppers feel "locked in" by their current mortgage rate, leading to a reduction in both mortgage applications and new homes hitting the market.
By Todd Dybas, Editor at LinkedIn News

Mortgage Rates Continue to Climb
Mortgage rates rose to their highest level since early November. According to data released by Freddie Mac, the average rate on a 30-year fixed rate mortgage was 6.81%, up from 6.71% a week ago. Rates had been moving slowly lower over the past few weeks, but with economic conditions strong, mortgage rates have moved higher again. Tomorrow's employment report is expected to show continued resiliency in the labor market.
Economic conditions likely will cool in the second half of the year, and mortgage rates will come down. However, there will be no return to the 3% rates we had during the pandemic. Homebuyers have had to accept the 'new normal' of rates around 6.5% or even a little higher.  With affordability at near-record lows and inventory still very limited, buyers will continue to find the market challenging in the second half of 2023. Home shoppers will have to compromise on the features they want in a home or the neighborhood they are looking in.
Others will be looking for creative ways to get into homeownership. Some first-time buyers are purchasing a home with their parents, and multigenerational living is becoming more common. Homebuyers are looking for a home with rental income potential—either a duplex or a home with extra space—to help make the mortgage payment. While the obstacles to homeownership are steep for some, the desire for homeownership remains strong.
Mortgage Rates
BY LISA STURTEVANT