Costco cracks down on card sharing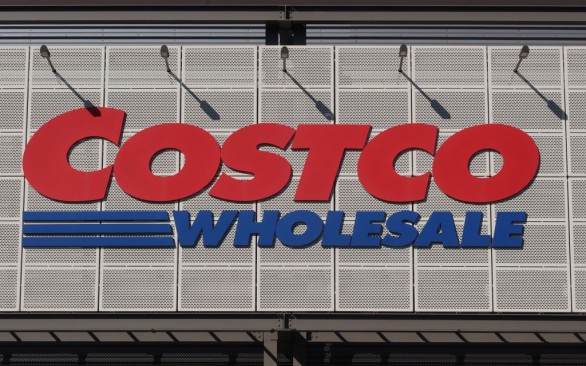 Costco is taking a page out of Netflix's playbook by clamping down on membership sharing at self-checkouts. Shoppers are already asked to show their cards when they enter and pay at regular checkouts, but now they may be asked to flash their membership credentials and a photo at self-checkouts. Costco says membership sharing isn't fair to other members who have paid. It also says the membership structure helps it keep prices down by offsetting other expenses. Costco hasn't raised its membership fee since 2017 but warns it eventually will.
By Jessy Bains, Editor at LinkedIn News

Costco is cracking down Netflix-style on shoppers sharing membership cards to use at self-checkout
Costco shoppers using the self-checkout lanes at the warehouse club are increasingly being asked to show a member ID with their photo as the company aims to rein in unauthorized card-sharing.
Gold Star and Executive household memberships come with cards for two individuals at the same address, and Business accounts can add users for $60 each.
But Costco says it has noticed an increase in shoppers using cards that aren't theirs, especially to check out at the self-service lanes.
"We don't feel it's right that non members receive the same benefits and pricing as our members," the company said in a statement to Insider. "As we already ask for the membership card at checkout, we are now asking to see their membership card with their photo at our self-service checkout registers."



Insider observed a Costco employee checking membership cards in the self-checkout line at one location in Michigan over the weekend, and the Dallas Morning News reported last week that shoppers at two locations in Texas were also asked for other forms of photo ID as well.
Although Costco is the third-largest retailer in the world, it actually makes most of its profit from membership fees, which it says have totaled $4.4 billion in the last 12 months. More than 69 million households have a Costco membership, and there are nearly 125 million authorized cardholders, according to third-quarter SEC filings.
Enforcing the membership policy — which has not changed — is especially important to the company's effort to preserve profits in the face of sliding consumer spending in recent months.
Costco also says requiring proof of membership reduces incidents of shoplifting, helping the company avoid the trend of rising theft plaguing other retailers.
Like Netflix viewers who've recently begun seeing account warnings on their TVs, shoppers who have gotten used to borrowing a friend's or relative's membership card may be surprised to find they will not be able to complete their purchase.
Costco last raised its membership fees in 2017, but Chief Financial Officer Richard Galanti said last month that the company is not eyeing an increase just yet.
"At some point we will, but our view right now is that we've got enough levers out there to drive business," he said.
Disclosure: Mathias Döpfner, CEO of Business Insider's parent company, Axel Springer, is a Netflix board member.
Dominick Reuter