Why fashion resale isn't working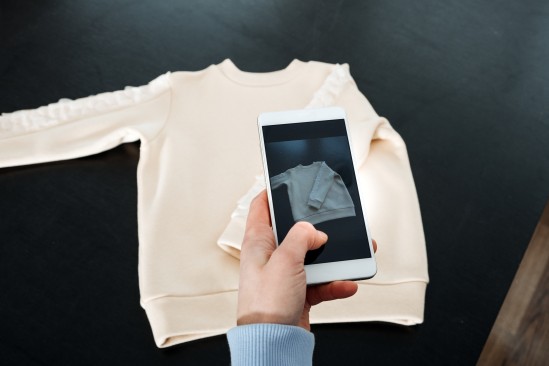 Fashion has a sustainability problem. Fashion resale — one way brands aim to address sustainability concerns, by taking back past-season items and reselling them — has a profit problem. Resale programs generate, at most, 5% of a brand's revenue, Bloomberg reports. Fast fashion retailer Shein, which has little room to lower prices on used merchandise, doesn't expect its resale business to ever be profitable. Luxury outerwear maker Arc'teryx did see its resale revenue double last year — but environmental impact relies on scale. As one expert notes, "helping rich people buy and resell parkas and handbags is not the answer."
Outdoor retailer Patagonia, an industry leader on sustainability with a longstanding resale program, made just 1% of its revenue from secondhand sales in 2021.
Allbirds, which makes sneakers with a lower environmental impact, says a resale program launched in February 2022 has generated twice as much in gross sales than was expected.
By Melissa Cantor, Editor at LinkedIn News

The Problem With Fashion's Sustainability Push: It Doesn't Make Much Money
More than 100 apparel retailers introduced resale platforms within the past two years. But consumer acceptance has so far been minimal.
Resale has quickly emerged as the initiative of choice for fashion brands looking to lower their carbon, plastic and water footprints—or at least in some instances to convince green-conscious shoppers that they're trying. But here's the rub: So far even savvy brands such as Patagonia or Shein haven't figured out how to make secondhand selling account for more than a tiny fraction of their profits.
More than 100 apparel retailers have started in-house resale platforms within the past two years, with 88 new programs last year alone, according to data from ThredUp Inc., which both operates an online thrift store business and has helped many brands set up their own resale programs. This includes some of the biggest brands, including H&M and fast-fashion champ Shein. In 2022 resale of apparel, footwear and handbags in the US was a $28.1 billion market, with potential for double-digit year-over-year growth in 2023 and 2024, according to predictions from Coresight Research.

At least that's how it's supposed to work. In reality, resale programs aren't generating significant revenue or offsetting enough production of new clothing to move the needle much. Trove, Archive and other clothing resale program operators say their brand clients have a goal of secondhand being 10% or more of their overall revenue in the coming years. But secondhand clothing accounts for only as much as 5% of overall revenue for brands that have invested the most time and marketing in their programs—and almost no revenue for programs that do little marketing, according to companies including Archive, Recurate and Trove, which provide resale services. Patagonia Inc., which has a long-running and reputable resale program called Worn Wear, generated less than 1% of its total revenue from the program in 2021, the latest year for which data are available. Womenswear maker Eileen Fisher Inc., which started doing resale in 2009, said it's collected 2 million products via the take-back scheme, accounting for only 5.4% of all the new garments the company has produced since the company started 39 years ago.
Few brands have been trumpeting the programs' success. Of the 16 North American apparel and footwear companies with active resale programs that Bloomberg reached out to—including Abercrombie & Fitch, Patagonia, Urban Outfitters and Tommy Hilfiger owner PVH Corp.—five declined to provide data or details on how their secondhand programs are performing. Another five didn't respond to requests for comment.
"Right now, brands, boards and executives see the only way to grow their business in apparel is to sell more items, which happens by making more items, which produces more CO₂," says Andy Ruben, executive chairman at Trove, the company that operates the resale programs at Levi's, Lululemon and Patagonia, among others. "Resale has to build your business. Otherwise it won't ever scale and achieve the sustainability goals we want."
Ruben says Trove's clients get 1% to 5% of their overall revenue from resale. "Right now we're still building for a future that's not here yet."
Getting resale to a place where it's both bringing in solid sales and slowing production of new goods will require more consumer awareness, deeper involvement from company leadership and improved logistics infrastructure. Although most consumers know they can buy secondhand from a peer-to-peer website or app such as Poshmark, "very few customers think to go directly to the website [of a brand] to buy secondhand, because that didn't exist," says Adam Siegel, co-founder and chief executive officer of Recurate Inc.
Getting buy-in from corporate executives who have little financial or regulatory incentive to adopt resale is another obstacle. Some are afraid of secondhand products cannibalizing sales of new fashion, and others expect the resale model to work on its own without additional investment in marketing and strategy, says Cynthia Power, founder of resale consulting company Molte Volte.
Reverse logistics networks—which allow brands to get used clothing back from customers—are expensive and still largely in their infancy. Resale service providers have been founded to allow brands to outsource some of that work, but their operations also come at a cost. To get resale to be a meaningful part of sales for fashion businesses, they'd have to sell far more used products. H&M, for example, produces an estimated 3 billion products a year but has less than 30,000 listings on its resale platform. Advocates for circularity say additional funding from outside investors and government sources may be needed to get the infrastructure in place.


"Some of the capital that has been available to resale platforms is very impatient, and it's too bad, because I think it's becoming a self-propelling prophecy and making it harder for these businesses to scale," says Rachel Kibbe, executive director of the American Circular Textiles Group.
There have been incremental signs of success from brands that have diverted used products from landfills. And technology and logistics costs for back-end providers have fallen as those companies have brought more fashion brands on board.
Joey Zwillinger, CEO of Allbirds, a maker of sustainable footwear and clothing, said in an email that its ReRun program has generated twice the original forecast for gross sales since starting in February 2022. Gap Inc.-owned Athleta has sold 1.5 million units since 2020 via a ThredUp partnership, and outdoor brand Arc'teryx saw sales increase 50% in the last year for its ReGear resale program.
Others have experimented with short-term resale projects that haven't become embedded in their business. Macy's introduced an in-person thrift program with ThredUp in 2019 in 40 of its stores, which ended after six months.
Sustainability advocates say one quick way to tell if a company incentivizes the purchase of new items is to look at the promotion of their resale business. Gap, for example, sold $11 million worth of gift cards in 2022 through a ThredUp partnership across its brands, according to the company's 2022 ESG report. "That's fueling the growth of their traditional linear sales rather than driving growth of their circular business model," says Jules Lennon, fashion lead for the Ellen MacArthur Foundation.
Resale is for now finding more success among high-end brands. It's hard for a brand such as Old Navy to make a profit off reselling a pair of shorts that sold new for only $8, compared with Arc'teryx reselling what was initially a $300 jacket for $220, says Trove's Ruben. Resale also offers people the opportunity to access luxury items they may not have been able to afford new.
But ThredUp CEO James Reinhart says this calculus will have to change for resale to succeed in the long run. "Helping rich people buy and resell parkas and handbags is not the answer," he says. "If we can show that your lower-price-point brands can be circular and can be more sustainable, I think that's a movement worth fighting for."