Wealth key for college entry: Study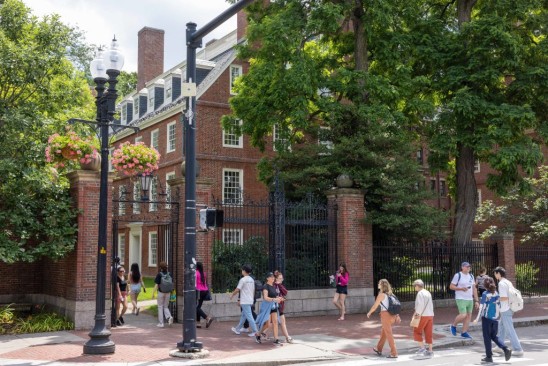 Wealth may be a powerful qualification for admission to the country's top colleges, according to a new study from Harvard-based economists who focus on inequality. Among students with the same SAT or ACT scores who apply to Ivy League schools (and also Stanford, Duke, M.I.T. and the University of Chicago), those whose families are in the top 1% of affluent households are 34% more likely to get in than the average applicant. Further, among those from families in the top 0.1%, the chances more than double.
At Ivy League colleges, one in six students has parents in the top 1%.
Teens from wealthier families tend to have higher SAT scores and apply to elite colleges at a higher rate, but even with these factors taken into account, they're overrepresented in student populations.
By Emma W. Thorne, Editor at LinkedIn News

Super interesting study on wealthier prospective students and their college admissions. Many of us who have worked in admissions know that wealthier kids tend to come from wealthier districts, or private "feeder" schools to the best colleges. They have access to more unusual activities and sports, private tutors, coaches, etc. that give them advantages in competitive admissions reviews. Many of us who have worked in financial aid also know that the missing student in packaging is often the one from the middle and upper class who isn't qualifying for anything but loans but who's parent certainly can't write a check for $50K+ a year.
BY: Heather Ward

This morning, the NYT released an important story on the advantage of students from wealthy families in admissions processes at the top 12 colleges in the U.S. (Ivies + Stanford, MIT, Duke, and Chicago). Students from the richest 1% make up 1 in 6 students at elite colleges.
It's unsurprising that wealthy families have more resources to help their kids prepare for the SAT/ACT, participate in extracurriculars, etc.
BUT what is most interesting about this data, is that even for people who have strong test scores, they are significantly more likely to get accepted if they come from money.
Let me make that clear:
– If you are rich, you are more likely to score above a 1500 on your SAT
– BUT even if you aren't rich and you still manage to score a 1500 on your SAT, you are significantly less likely to get accepted than someone with your same score who comes from a wealthy family.
Crazy.
Why?
1. Preference for legacy applicants (this has to end)
2. Private admissions coaching (hoping Leland can make this more accessible)
3. Athletes often come from wealthy families (especially more exclusive sports)
4. Access to extracurricular activities / recommendations from guidance counselors
+ several other advantages
Given these schools pump more graduates into leadership positions across all industries than any other group of schools, this is incredibly important. It's also a complicated issue. Schools are trying to toe the line between alienating their alumni/donor base and leveling the playing field, but hoping we can make progress faster.
We're working hard to solve this by introducing various forms of help at different price points, but are always open to additional partnerships or opportunities to make an even bigger impact. Reach out if you'd like to chat.
BY: JOHN KOELLIKER