Walgreen's opens digital-only store
By Cate Chapman, Editor at LinkedIn News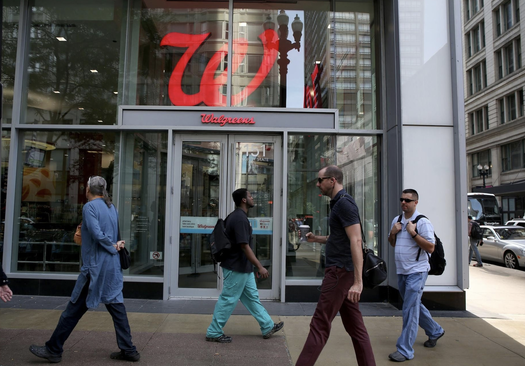 Walgreen's has opened an experimental store in Chicago that displays just two aisles of merchandise. Other products typically carried by the drugstore chain — cosmetics, alcohol and gift cards — are accessed by ordering online or through a kiosk system in the store. Shoppers who are on site can use a tablet to place orders that are then collected by an associate and packed for pickup. Walgreen's denied the "digital-first" format is primarily aimed at preventing theft, saying it fits the way people shop now, using self checkout and online order/store pickup.
What do you think of this new store layout? Is this the future of pharmacies? Share your thoughts in a post or comment below.

By  SANDEEP RAMESH
Ads Business Leader
The retail store format has remained the same for over a 100 years. But a recent experiment by Walgreens in Chicago(as a response to shoplifting) may provide a glimpse into the future…
Let's use this concept to imagine what the future of the departmental store could look like:
You walk into the 'store'. Instead of aisles of products, you have cafes/bowling alleys/video game arcades.All products are stored in the basement.
You use an app or a digital kiosk to order.The products are delivered to your car/parking. You finish your shopping/entertainment/dinner and leave with the groceries.
The 'shop floor' is basically used for sampling, promos, coupons and  a gamified shopping experience. (Cue Apple and Meta's VR headsets)
While this makes shopping infinitely more enjoyable, it can transform the retailer's business economics:
– Increase monetization of the retail space with higher-margin activities.
– Unlock in-store media revenue
You convert the boring shop floor into a cash-spewing machine.
The in-store retail media opportunity alone could double the retailer's ad revenue & overall EBITDA and change the contours of the retail business,the largest industry in the world.
Does this sound like the future? Andrew Lipsman Mert Damlapinar
#future #retailmedia #retaildesign #digitaladvertising #retailmerchandising