UBS bets on wealthy Americans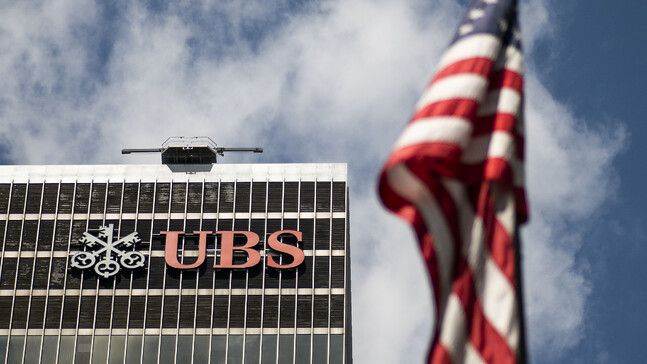 UBS is courting talent for its wealth management division in a bet on high-net-worth U.S. clients, reports Reuters. The hiring push comes even as the bank contemplates letting go of 30% of its global workforce after its Credit Suisse takeover. UBS has hired 50 financial advisers, many from U.S. banks, which dominate the world's largest wealth management market. It expects the number of Americans with more than $30 million in investable assets to grow 10% over the next five years, while 63% of the bank's profits will come from wealth management within four years, according to a Morningstar analyst.
Credit Suisse's wealth staff, who are bracing for unemployment, got some welcome news that UBS is looking to take some of them on, reports Bloomberg.
Credit Suisse left U.S. private banking, including wealth management, in 2015.
By Jessy Bains, Editor at LinkedIn News

Focus: UBS goes on hiring spree for wealth managers catering to rich Americans
NEW YORK, July 3 (Reuters) – UBS (UBSG.S) has gone on a U.S. recruiting drive for wealth managers catering to rich Americans even as it considers culling 30% of its combined global workforce after the takeover of Credit Suisse.
UBS recruited 50 financial advisers, including from Bank of America's Merrill Lynch unit, JPMorgan Chase's recently acquired First Republic Bank, Citigroup and Wells Fargo, in the first half of the year. Of those, 30 came after the Credit Suisse deal was announced in March. The largest was BG Group, a 13-person team that managed $2.5 billion at Merrill.
With the Credit Suisse deal, UBS became the world's second-largest wealth manager. While it has a leading position in Europe and Asia, it is only the fourth-biggest wealth manager in the U.S., where the business of managing the finances of the ultra-rich is dominated by American banks.
"The U.S. is the largest wealth market globally, and in recent years there has been unprecedented growth," Iqbal Khan, UBS' president of global wealth management, told Reuters. "Investing in and building our business here is a top priority," said Khan, who serves on the bank's executive board.
Underscoring the importance of the business, Khan met with high-net-worth clients in southern California on June 12, the day UBS closed its historic deal with Credit Suisse. He also led an internal event with its best-performing financial advisers.
In the U.S., the acquisition did not change UBS' wealth business because Credit Suisse had exited U.S. private banking in 2015 and transferred about 275 financial advisers to Wells Fargo.
UBS' ranks of private wealth advisers in the U.S. catering to ultra-high-net-worth clients have swelled by more than 25% in the last three years. The bank had 6,147 advisers in the Americas region in late March, but it declined to specify how many of those were based in the U.S.
Global banks are investing more in wealth businesses that bring in stable fees, providing a counterweight to volatile operations like investment banking and trading. Most are focusing on ultra-high-net-worth clients, the fastest-growing group.
That cohort of people with more than $30 million in investable assets is expected to grow 10% over the next five years as they amass more wealth, said John Mathews, UBS head of private wealth management in the Americas.
"We've been focused on attracting and retaining advisers who are skilled in serving this population," he said.

The number of millionaires worldwide with net worths above $50 million grew more than 50% between 2019 and 2021, reaching 264,200, according to a Credit Suisse report published last year. More than half of them live in the U.S.
Wealth is central to UBS' bottom line. The bank is expected to earn 63% of its profits from wealth management within four years, according to Morningstar analyst Johann Scholtz. UBS shares have gained 6.5% this year and 17.5% over the past 12 months.
To strengthen its U.S. position, UBS is focused on the transfer of wealth between baby boomers to their heirs in the coming years. The bank is diversifying its adviser workforce, in terms of age and race, and organizing events for multiple generations of wealthy families.
About $18 trillion will be passed to younger generations in the U.S. over the next seven years, and as much as $84 trillion over the next two decades, UBS estimates.
"Over the next 20 years, we'll see the greatest transfer of wealth in history," said Khan, who joined UBS from Credit Suisse in 2019. "That presents a huge opportunity for us to serve a whole new generation of clients."
Reporting by Tatiana Bautzer in New York, additional reporting by Paritosh Bansal; Editing by Lananh Nguyen