Threads cracks down on spam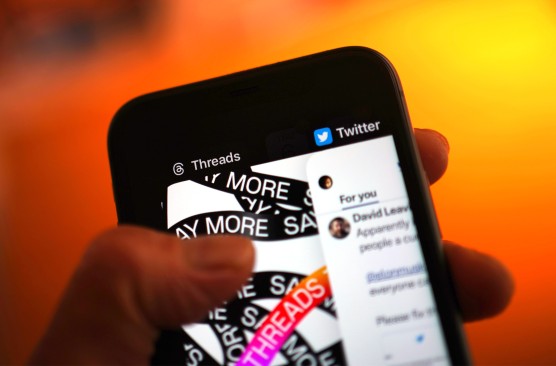 New social media giant Threads is following rival Twitter in introducing rate limits, with Instagram CEO Adam Mosseri citing a growing number of spam attacks. Twitter received significant backlash for limiting post views earlier this month amid an extended outage. Meta's new social media app Threads reached 100 million users last week, faster than any other app, although data from Google Trends has shown waning interest since then. Mosseri warned that the limits may unintentionally limit active users and said they should "let us know" if that happens.
Over the weekend, Twitter chief Elon Musk said he would increase the rate limit again for Verified users by 50%, allowing them to see about 15,000 posts.
Threads users have reported a number of junk posts and bots on the platform.
For more coverage of the tech industry, click here to subscribe to Tech Stack, a newsletter from LinkedIn News.
By Riva Gold, Editor at LinkedIn News

In the tech evolution, startups, including ours, often embrace the role of disruptors, challenging the status quo. Yet, as we grow, we find ourselves implementing processes akin to the very giants we initially sought to disrupt. The path to innovation is indeed intricate, far from a straightforward journey.
An illustrative example is Meta's Threads app. This tech behemoth, long criticized for its dominant market control and alleged stifling of competition, has become a subject of escalating apprehension. As Threads surges in popularity, the mounting concerns about Meta's swelling power and the looming shadow of a monopoly become increasingly palpable once again.
Critics often dismiss dominant players for perceived stagnancy, failing to grasp the complexities of scale and dominance. As incumbents aren't merely tasked with maintaining a product they are charged with preserving an entire ecosystem.
Twitter, for instance, isn't just a medium for brief posts. It serves as a global platform for political debates, an exchange for diverse ideas, a source for breaking news, and more. This wide-reaching influence carries an array of responsibilities and challenges—from ensuring user safety and combating misinformation to managing censorship demands and adapting to the ceaselessly evolving technological landscape. Each decision or modification can have far-reaching implications throughout the ecosystem.
Threads' growth underscores the reality that today's disruptor can rapidly become tomorrow's incumbent, confronted with the same challenges of scale and influence.
The role of a disruptor is not solely about overthrowing the giant; it's about appreciating the burden that accompanies the crown thereafter. The challenges that come with scaling are as integral to the tech evolution as the initial disruption. Striking a balance between the nimbleness of a startup and the stability of a leading platform is crucial for sustainable and responsible growth in today's tech-centric world.
Threads follows Twitter in limiting number of posts that users can see