Tax breaks for your office space?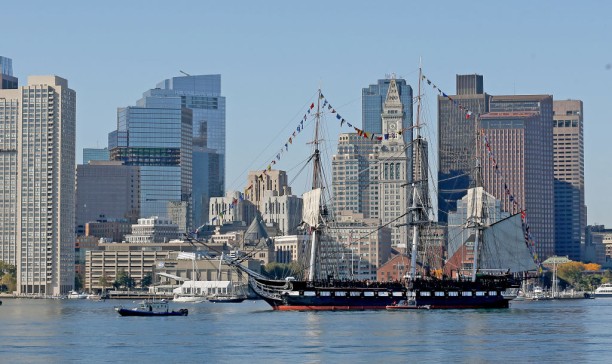 Boston landlords will soon be able to trade empty office buildings for tax breaks. As the median monthly rent for a one-bedroom in Beantown hits $2,800, the city is tackling its escalating housing affordability crisis with a program aimed at converting commercial space into residential. Mayor Michelle Wu is offering discounts discounts upwards of 75% (on the already much-lower residential tax rate) for developers willing to turn offices into housing units. The city's share of vacant downtown office space rose to 14.2% in the second quarter, and Wu says the initiative will ensure that "Boston's growth meets the needs of current and future residents."
Other major cities such as San Francisco and New York are also struggling with empty office space. San Francisco's mayor is also offering tax incentivesin a bid to bring businesses back.
By Alessandra Riemer, Editor at LinkedIn News

Boston Offers Tax Breaks to Turn Empty Offices Into Housing

(Bloomberg) — Boston Mayor Michelle Wu is offering hefty tax breaks to companies to turn offices into housing, the latest example of a city seeking to address the challenges of remote work hitting downtowns and a lack of affordable residences.
Wu announced a program this week to encourage conversions by taxing developers at the city's much lower residential tax rate. The city would then offer a discount of up to 75% on the residential levy, so for a building with an assessed value of $10 million, annual property taxes would drop to as low as $26,850 from as high as $246,800.
There's no shortage of potential buildings to tap. Boston's office market has seen its vacancy rate climb to 14.2% during the second quarter, the highest level in two decades, according to data from CBRE Group Inc. Meanwhile, the city of 650,000 is struggling with escalating housing costs. Median monthly rent for a one-bedroom has jumped 8% in just a year to $2,800, Zumper figures show.
"We must take every possible action to create more housing and more affordability so that Boston's growth meets the needs of current and future residents," Wu said in a statement.

Boston's Wu isn't the only mayor trying to shore up commercial real estate in their city. In San Francisco, the poster child of cities struggling to revive from Covid, Mayor London Breed wants to use tax incentives to lure new businesses. New York's Mayor Eric Adams has urged Wall Street to get workers back into offices and also recommended turning empty commercial buildings into homes.
Boston's program will offer a test case for the viability of office-to-housing conversions backed by tax breaks. Even with the incentive, conversions are often too expensive and complicated to make sense for developers. Many office buildings have large, dark floor-plates that are hard to divide into livable homes. The costs of such projects are also often higher than simply building a new tower from the ground up.
Boston found that reducing the tax rate on residential property by up to 75% for as many as 29 years could "provide a strong incentive to encourage conversion."
The Brookings Institution said in a recent report that office-to-residential transformations are not a "panacea" and governments should be careful before rushing to fund them. Conversions often aren't possible without significant government funding, Brookings said.
A separate study found that conversions in San Francisco, for example, can cost $472,000 to $633,000 per unit before necessary seismic upgrades.
Boston's conversion program plans to accept applications this fall through June 2024, but it's unclear how much the proposal will cost.
"We may get one, we may get ten, we may not get any, we won't know what the tax impact will be until we receive the proposals," said James Arthur Jemison, the city's planning commissioner.
"Developers and owners are saying I could convert my building or I could try to re-lease and get other tenants, and that is where another hurdle exists," Jemison said. "As values have declined it's become more interesting for people to make the conversion."
Financial Stake
Boston is home to State Street Corp., Wayfair Inc. and General Electric Co. Tech firms though dominate the businesses that are looking to sublease their office space, according to CBRE.
Boston's downtown, which is home to about half of city office space, has been hit hard by the pandemic compared to other neighborhoods. An October 2022 report commissioned by the city found that economic activity downtown remained 20% to 40% below pre-pandemic levels for industries like retail.
Boston, like other cities, has a financial stake in reviving the office market. The city relies on property tax revenues for about three-fourths of its general fund budget, according to S&P Global Ratings, which gives the city its AAA credit rating.
Dora Lee, director of research at Belle Haven Investments, said it's important for cities to be responsive to disruptions given the potential hit to their finances.
"These plans have been very popular but it's not like these offices will be converted overnight," Lee added. "This is a years-long process."
–With assistance from Natalie Wong.
BY: Skylar Woodhouse and Amanda Albright