Spotify may add music videos to app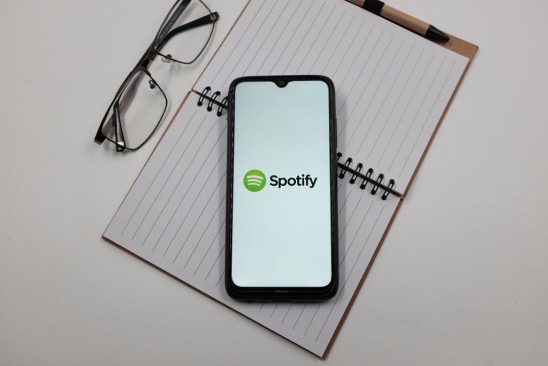 Spotify is in talks to feature full-length music videos on the platform, anonymous sources told Bloomberg. The potential move could help Spotify compete with YouTube and TikTok as it's already incorporating visuals into the app with video podcasts and a new "clips" feature where artists can communicate something about their work in less than 30 second videos. Spotify previously ventured into original video content in 2016 by partnering with Comedy Central's "Broad City," Vice Media and ABC's "Jimmy Kimmel Live," but the deals were not ruined by the end of that year, Insider writes.
By Tiffany Moustakas, Editor at LinkedIn News

Bullish on YouTube continuing to own the "vodcast" and music video business.
It's not just entrenched ecosystem advantages and creator incentives, but most obviously it's the user conditioning and behavior. Spotify is most often a "hit play and lean back" or go back to what you're doing experience while your audio content plays. YouTube is most often a "hit play and lean in" to watch experience.
A decade+ of deeply engrained user expectations and behavior doesn't shift because you made a business decision that helps explore a more premium and profitable media type.
Doesn't matter if you have 100,000 vodcasts on the platform. I don't think the users are asking for it.

Spotify increasingly looks like a video platform.
Earlier this year, the streaming platform debuted its scrolling, TikTok-esque feed and its Clips feature, which lets artists upload short videos about their music to give listeners context. It already had its looping GIF product, Canvas, and this week, the company said it surpassed 100,000 video podcasts on the platform.
But it's likely not stopping there. Today I broke the news that the company is talking to partners about testing full-length music videos on the service, setting it up to more fully compete with YouTube and TikTok.
Are you watching videos on Spotify? And do you think music videos will help it grow engagement and its user base?
Share your thoughts and read my story below.
Spotify Is in Talks to Test Full-Length Music Videos in App
Ashley  Carman