Shopify puts price tags on meetings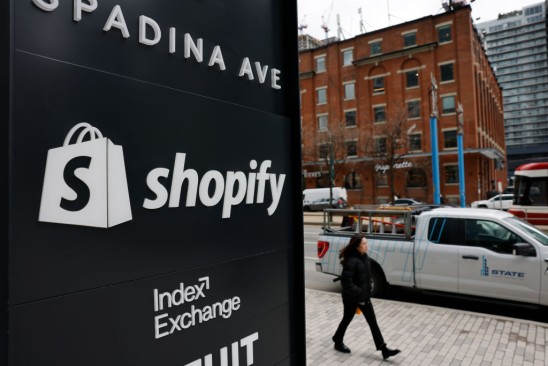 After limiting time spent in meetings earlier this year, Shopify is taking its war against meetings to a new level with a cost calculator. The internal tool uses compensation data, meeting length and attendee count to calculate the price of meetings, which can run as high as $1,600 for a 30-minute call. Chief Operating Officer Kaz Nejatian said the calculator is meant to remind workers of the value of their time and boost productivity, though some experts told Bloomberg that it's more of a "superficial intervention."
By Ruiqi Chen, Editor at LinkedIn News

"Time is money," Ben Franklin famously said. But Ol' Ben never had to sit through interminable Zoom calls.
Shopify has decided to apply that maxim to pointless meetings.
The Canadian e-commerce company has rolled out a calculator embedded in employees' calendar app that estimates the cost of any meeting with three or more people. The tool uses average compensation data across roles and disciplines, along with meeting length and attendee count, to put a price tag on the event.
A typical 30 minute endeavor with three employees can run from $700 up to $1,600. Adding an executive — like Chief Operating Officer Kaz Nejatian, who built the program during a company-wide hack day — can shoot the cost above $2,000.
The new tool is part of the company's yearlong drive to reduce unnecessary gatherings, which we chronicled earlier this year in discussions with Kaz and HR Chief Tia Silas. Earlier this year, Shopify eliminated all recurring meetings with more than two people and started discouraging meetings on Wednesdays.
The goal of these initiatives, said Nejatian, is to "change the default answer from yes to no."
Is cutting meetings always a good idea? No. Putting a dollar figure on meetings might discourage junior or marginalized employees from raising an important issue up the chain, thinking it's not worth it, says Steph Little of HR consultantcy Bright + Early.
Is it working? At Shopify, the average time spent in meetings per worker declined 14% over the first five months of 2023 compared with the same period last year. That's helped contribute to a projected 18% increase in finished projects this year, Nejatian said. (Of course, many factors could contribute to that 18%, but fewer lame meetings likely played a role.)
How is your organization reducing useless meetings? Let me know!
Shopify Fuels Meeting Purge By Shaming Employees With Cost Calculator 
Bloomber.com
BY Matthew Boyle