More problems for regional banks?
By Tiffany Moustakas, Editor at LinkedIn News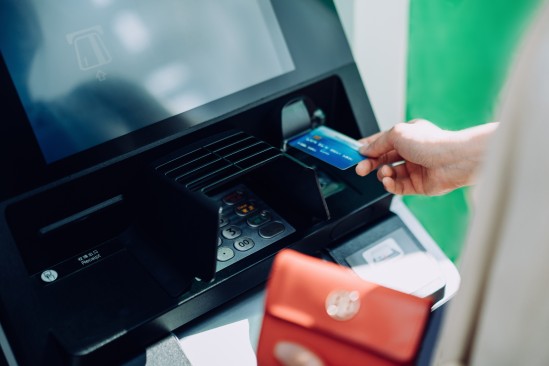 Despite some stock market gains this week for regional banks, there could be more pressure ahead because of commercial real estate, Bloomberg reports. After years of being big lenders to office and retail spaces, the rise of remote working altered values. Now, there's nearly $1.5 trillion worth of commercial property debt up for repayment by the end of 2025, as well as higher interest rates that are decreasing property values. Some lenders like Pacific Western Bank are getting ahead of it by selling $2.6 billion worth of real estate construction loans to boost liquidity.

Consider the chart below, and then recall that this same dynamic contributed to the velocity of the residential real estate bust and banking crisis 15 years ago. The arrival of inflation will only exacerbate the debt dynamic, as a steep fall in nominal rates will not likely come to the rescue this time.More reading:There's More Trouble Coming for Regional Bankshttps://lnkd.in/gxZzimgaIn a Minsky Moment, a Controlled Burn Jumps the Containment Lines
https://lnkd.in/gBHj95_u#commercialrealestate#regionalbanks#minskymoment

Everyone's talking about U.S. regional banks' exposure to commercial real estate, yet no one has provided clear data until now. Check out the attached for all the relevant analytics. (𝐚𝐧𝐝 𝐲𝐞𝐬, 𝐦𝐲 𝐭𝐞𝐚𝐦 𝐚𝐧𝐝 𝐈 𝐚𝐫𝐞 𝐢𝐧 𝐝𝐢𝐫𝐞𝐜𝐭 𝐜𝐨𝐧𝐭𝐚𝐜𝐭 𝐰𝐢𝐭𝐡 𝐚𝐥𝐥 𝐨𝐟 𝐭𝐡𝐞𝐬𝐞 𝐥𝐞𝐧𝐝𝐞𝐫𝐬!)
By
The sale of First Republic Bank to JP Morgan put the spotlight back on the #banking sector with fears that other regional lenders may follow a similar fate. Bank stocks have underperformed the wider US stock market since the collapse of SVB in early March with mid-size regional banks bearing the brunt of this. Banks have been tightening their lending standards since early 2022 and the recent US regional bank trouble has accelerated this trend. https://bit.ly/43wE4Rx #economy #markets