I-95 reopens after deadly collapse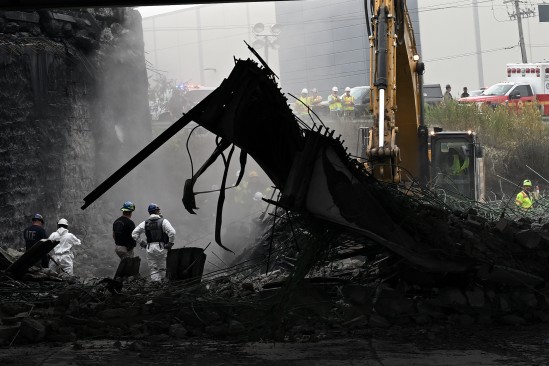 What was expected to be a messy, monthslong process of rebuilding one of the busiest roadways in the Northeast is instead being hailed as an impressive infrastructure flex. Just 12 days after a deadly tanker fire near Philadelphia took down an overpass and caused several elevated lanes of Interstate 95 to collapse, the highway reopened to traffic in both directions on Friday in what Pennsylvania Gov. Josh Shapiro called a moment of "civic pride." The rapid reconstruction has fascinated Philadelphians, with a livestream of the construction site drawing thousands of daily viewers.
About 160,000 vehicles travel along that busy stretch of I-95 every day.
The complete reconstruction project will take months to complete.
By Melissa Cantor, Editor at LinkedIn News

How the I-95 closure affected traffic in the Philly region
The I-95 collapse wreaked havoc on traffic across the region at first. Then drivers adapted quickly.
Michael McFadden shook his head as he beheld the rubble of a charred section of I-95 late in the afternoon of June 11, a few blocks from his Tacony home.
"Christ, it's going to be a mess," he said. "This traffic's going to kill the summer."
Everybody, from Biden administration officials to the governor of Pennsylvania on down, agreed with him that there'd be a months-long traffic "nightmare."
The reality was a bit different.
The collapse of I-95 in northeastern Philadelphia was indeed a major headache at first, an Inquirer analysis of traffic data found, with commutes across the region well and truly fouled up. But congestion returned to nearly normal levels within just a couple of days, according to data from HERE Technologies, a company that gathers real-time traffic data from sensors on cars, trucks, and cell phones.
By Aseem Shukla, Kasturi Pananjady and Thomas Fitzgerald