Goldman earnings take big hit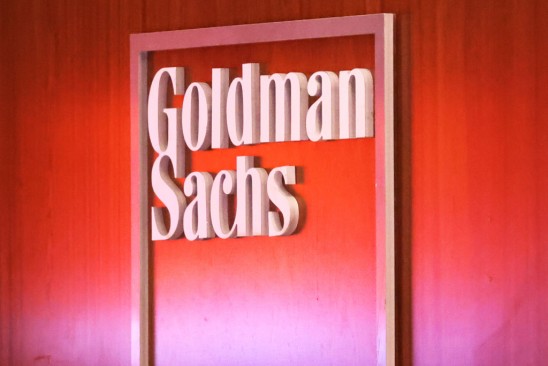 Goldman Sachs announced Wednesday that its second-quarter earnings came in below analysts' projections — at $3.08 a share versus an estimated $3.18. The recent quarter, which saw a 58% profit drop, is one of the weakest yet under CEO David Solomon, who took the reins in 2018. Goldman's return on equity was the worst among the top U.S. banks, dropping to 4%. Adding to the company's struggles are writedowns on commercial real estate and fintech lender GreenSky, which it's trying to sell barely a year after completing the purchase — "one of the most visible signs of how dramatically management has backtracked on the pursuit of its retail-banking strategy," per Bloomberg.
Meanwhile, competitors Bank of America and Morgan Stanley both announced better-than-expected second quarter results Tuesday, as did Citigroup last week.
By Emma W. Thorne, Editor at LinkedIn News

Goldman's Solomon: 'I feel very, very good' about strategy shift
 The second quarter "was obviously a tough quarter," Solomon said, after disclosing a 58% drop in profits from the year-ago period, but "I feel very, very good about the strategic decisions we have been making."
The results were weighed down by drops in Goldman's core businesses of investment banking and trading, which were both second-worst among big banks this quarter.
It also reported impairment charges related to its holdings of a consumer lender and commercial real estate.
But Solomon said the month of June "was certainly better" than the earlier part of the quarter and that he has noticed more "risk-on sentiment" in July.
"It definitely feels better over the course of the last six to eight weeks than it felt earlier in the year."
Goldman's stock rose while Solomon spoke; it closed up roughly 1% Wednesday.
"Time is running out on David," William Cohan, author of "Money and Power: How Goldman Sachs Came to Rule the World," told Yahoo Finance on Wednesday.
Cohan said Solomon is "OK" for the moment, but "if David hasn't righted this skip in the third and fourth quarters … everything I'm hearing is that his tenure could be in jeopardy."
Devin Ryan of JMP Securities told Yahoo Finance that "we knew this was going to be a tough quarter and it was going to be messy and that's exactly what it was." But "we are starting to see some green shoots."
Solomon made that same point during his call with analysts on Wednesday.

When I go back and I look historically at other periods where the macro environment has created sharp drops in investment banking activity, they tend to last for a year or so and then they start to improve," the CEO said. "And so I think we're starting to see that here. It definitely feels better."
Some of his rivals at other big banks made similar points in recent days.
Morgan Stanley's CFO Sharon Yeshaya told analysts Tuesday that "sentiment and activity improved towards the end of the quarter, evidenced by green shoots that emerged across our businesses."
JPMorgan Chase CFO Jeremy Barnum said investment banking was better than expected in June, but cautioned analysts on Friday that it was "too early" to label it a trend.
"We will see," he said. For overall capital markets, "July should be a good indicator for the remainder of the year."
If dealmaking returns across the industry, Goldman will recover, according to JMP's Ryan. "The capital markets have been shut for the last 18 months and Goldman is the most levered to that theme," he said.
A pickup in the markets "will take care of a lot of issues."