Gap taps Mattel leader as new CEO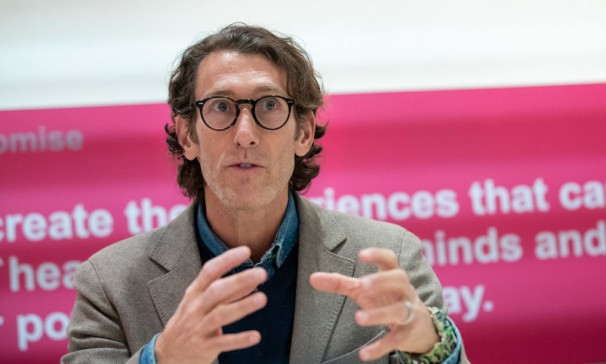 This Barbie — well, Barbie maker — is on a mission to rescue an apparel icon. Richard Dickson, president and chief operating officer of Mattel, is leaving the toy giant to take the helm at Gap Inc. It's been a year since former Gap CEO Sonia Syngal stepped down, leaving the parent of Banana Republic, Athleta and Old Navy without a permanent leader as it struggles to win back market sharefrom buzzier brands and big-box stores. Dickson helped Mattel breathe new life into the Barbie franchise, but he's also a veteran of fashion brands such as Nine West and Jones New York.
Dickson has been on Gap's board of directors since November, and Gap and Mattel partnered to sell Barbie-themed clothing in April 2022, The Wall Street Journal notes.
By Saundra Latham, Editor at LinkedIn News

Gap Inc. turns to Mattel operations chief Richard Dickson as CEO
The toy maker's longtime executive was instrumental in reinvigorating Barbie and other signature brands. Can he pull it off again?
Mattel COO Richard Dickson is leaving the Barbie party while it's still popping, to helm an apparel company in the doldrums.
Dickson, who has served on Gap Inc.'s board since November, will become its chief executive officer as of Aug. 22, the apparel conglomerate announced Wednesday.
The company has been in search of a CEO since Sonia Syngal's abrupt departure a year ago, and said in March that it was close to naming someone. Board chief Bob Martin has served as CEO in the interim. Dickson will receive an annual base salary of $1.4 million and an initial $350,000 bonus, plus stock options. He will also be eligible for an annual target bonus equal to 185% of his base salary, per a filing with the Securities and Exchange Commission.
In some ways, Dickson will face familiar challenges at Gap, according to GlobalData Managing Director Neil Saunders.

"His reinvention of the Barbie franchise, which is currently riding on a high, is also proof that he understands how to turn around established brands that have run out of energy and steam," he said in emailed comments. "This is exactly the challenge he will need to address at Gap."
In an interview last month just ahead of the iconic toy's blockbuster movie premier, Dickson noted that his team's comeback approach involved years of work.
"First and foremost, it's about the brand purpose — inspiring the limitless potential of girls," he said at the Cannes Lions International Festival. "We talk about design-led innovation, which is really about studying our consumer and understanding their wants and needs. And then third, of course, is cultural relevance."
"Being CEO of Gap is not for the faint of heart."
Neil Saunders
Managing Director, GlobalData
Gap Inc., especially its namesake brand, has struggled with who its customers are and long ago lost its cultural relevance, analysts say.
"Of the many problems that Gap has had, one of the main ones is — what does Gap stand for? What do they sell? Who is that customer? Why do we go into that store?" Jane Hali & Associates analyst Jessica Ramírez said by phone. "Then there's continued issues, where its products haven't been consistent. They have maybe a collection or two a year, or within two years, that's been pretty decent, but then everything else falls apart."
The problem isn't just at the core Gap brand, which Saunders said "is in desperate need of reinvention."
"The deep-seated problems at Old Navy need to be addressed, the faltering recovery at Banana Republic needs to be put back on track, and the now fading momentum at Athleta needs to be reinvigorated," he said. "In short, being CEO of Gap is not for the faint of heart."
BY: Daphne Howland,