FTC probes ChatGPT over false info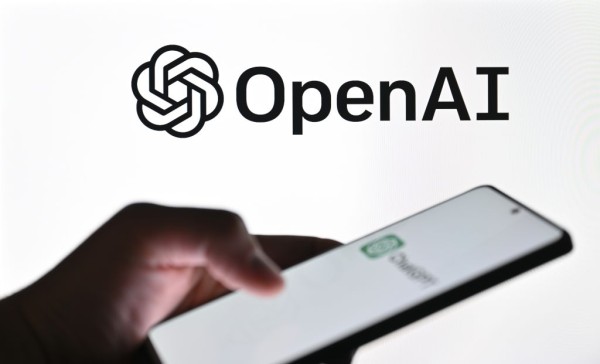 ChatGPT may have engaged in "unfair or deceptive practices," according to a new investigation from the Federal Trade Commission into the popular AI chatbot's creator OpenAI. The agency says it will determine whether ChatGPT has harmed people's reputations through false misleading outputs, The Washington Post writes. This investigation is among the FTC's first forays into regulating artificial intelligence and will require OpenAI to provide information on how it trains its AI models and how it addresses instances of "hallucination," or false information.
By Ruiqi Chen, Editor at LinkedIn News

FTC Probing ChatGPT Over False Information That Could Harm Consumers As AI Takes Center Stage
Getty Images
The Federal Trade Commission is investigating OpenAI's ChatGPT over whether the artificial intelligence platform that's been dominating headlines can harm people by publishing false information about them. It's the latest pushback against fast-moving, still-evolving AI technology that's disrupting copyright and privacy law and business practices across industries, including Hollywood as SAG-AFTRA prepares to join the WGA on the picket lines.
The Washington Post first reported the probe, publishing the text of a 20-page letter it said the agency had sent to the company demanding records of how it handles risk related to its AI models. ChatGPT is one of the fastest growing consumer apps ever and tech giants are locking horns as they roll out competing chatbots and AI platforms.
The FTC has warned in various forums that it will be watching closely to see how chatbots comply with existing consumer protection laws, and made it clear that it does not believe the new platform is exempt. This letter is its opening salvo. A long list of demands for data and information includes asking the company to "Describe in Detail the extent to which You have monitored, detected, investigated, or responded to instances in which Your Large Language Model Products have generated false, misleading or disparaging statement about individuals." It asks about measures available to individuals to opt out of having "the Company collect, retain, utilize, transfer and/or otherwise access individuals' Personal Information."

The investigation's focus is on whether OpenAI "has engaged in unfair or deceptive  practices relating to risks of harm to consumers, including reputational harm, in violation of Section 5 of the FTC Act…and whether Commission action to obtain monetary relief would be in the public interest," according to the letter.
In one recent case, a radio talk show host in Georgia sued OpenAI for defamation, alleging the chatbot made up legal claims against him by including him in information about lawsuit that he was not party to.
News of the probe comes as FTC Chair Lina Khan is testifying live on Capitol Hill over enforcement actions as the agency continues to aggressively police big tech. Earlier this week, a federal judge rejected the Commission's attempt to block Microsoft's $69 billion acquisition of Activision.
Europe is moving quickly to address AI, and Stateside Congress is working on legislation as the technology explodes onto the national consciousness. Its a core issue in Hollywood's current labor action.
Sarah Silverman and two other authors have filed class-action lawsuits against OpenAI and Meta, claiming that the companies' artificial intelligence software programs pilfer from their copyrighted works. The lawsuit reflects a parallel and growing debate over when emerging artificial intelligence technology crosses the line into infringing on copyrighted works, a question that came up in a recent congressional hearing featuring OpenAI CEO Sam Altman.

Google, which launched the chatbot Bard, is also the subject of separate class action suits for "secretly stealing everything ever created and shared on the internet by hundreds of millions of Americans," without consent and violating copyright law to train and develop its AI products.
Deadline has reached out to the FTC, which does not comment on open investigations, and to OpenAI.
However, at today's hearing Khan was asked directly about the probe in a question from Rep. Dan Bishop (R-NC). She wouldn't directly confirm the investigation, noting that it was non-public information, but acknowledged the public reports about it. She said that speaking generally the concerns are that ChatGPT and other AI companies are "being fed a huge trove of data" with "no checks on what type of data is being inserted," including sensitive, libelous and defamatory information.