ESPN lays off some 20 on-air stars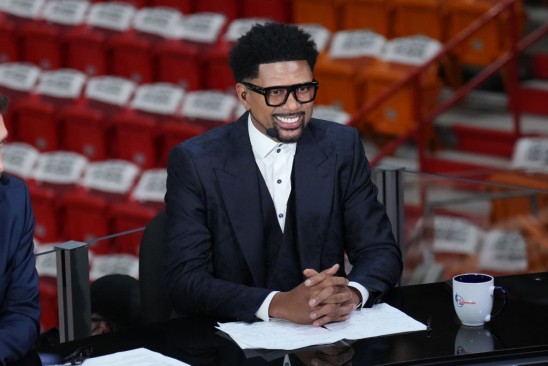 Disney-owned ESPN has made deep cuts to its on-air roster, laying off roughly 20 hosts and analysts, as the entertainment giant keeps trimming costs. Among those involved in the staff reduction are former NBA coach-turned-analyst Jeff Van Gundy and ex-NBA star Jalen Rose. In a statement, ESPN said it was "necessary to identify some additional cost savings in the area of public-facing commentator salaries." The cuts are happening on the heels of Disney's wider 7,000-job elimination earlier this year.
The high-profile layoffs allow ESPN to keep more of its rank-and-file staff, as it aims to meet 2023 financial targets, CNBC notes.
By Jake Perez, Editor at LinkedIn News

ESPN lays off about 20 on-air personalities including NBA analysts Jeff Van Gundy and Jalen Rose
KEY POINTS
ESPN is laying off about 20 on-air personalities.
Cuts include NBA analysts Jeff Van Gundy and Jalen Rose.
The cost-cutting efforts come as ESPN tries to meet its financial targets for 2023 and beyond.
Disney's ESPN on Friday is informing about 20 of its on-air personalities that they will no longer appear on any of the network's platforms.
Cuts include former National Basketball Association head coach and current game analyst Jeff Van Gundy and ex-NBA player and studio analyst Jalen Rose, according to a person familiar with the matter. The network will also lay off longtime reporter and anchor Suzy Kolber, NFL analyst and former quarterback Steve Young and host Max Kellerman, the person said.
"Given the current environment, ESPN has determined it necessary to identify some additional cost savings in the area of public-facing commentator salaries, and that process has begun," ESPN said in a statement. "This exercise will include a small group of job cuts in the short-term and an ongoing focus on managing costs when we negotiate individual contract renewals in the months ahead."
"This is an extremely challenging process, involving individuals who have had tremendous impact on our company," the network said. "These difficult decisions, based more on overall efficiency than merit, will help us meet our financial targets and ensure future growth."
The cuts are part of ESPN's efforts to meet its financial targets for 2023 and beyond. Targeting on-air employees with large salaries will allow ESPN to keep more staffers throughout the organization.
Disney, which owns the majority of ESPN, recently concluded its own rounds of layoffs amounting to 7,000 employees.
Read more: Disney's new Indiana Jones movie faces shaky box office prospects
The media giant is shedding costs as streaming growth wanes to boost free cash flow. Disney may need the cash if it chooses to acquire Comcast's minority stake in Hulu — a deal with an option trigger at the start of 2024.

More departures to come
ESPN's cuts are separate from that initiative and related to its own set of metrics and priorities. Disney reorganized the company earlier this year, giving ESPN Chairman Jimmy Pitaro his own balance sheet responsibilities.
ESPN also plans not to renew the contracts of more on-air staffers as their contracts expire in the coming months, said the person, who asked not to be named because the details are private. That could amount to another 20 or so departures, a second person said.
Laid-off employees will have the option to work elsewhere but will have to renegotiate their outstanding contracts with ESPN, one of the people said. If employees find jobs with a competitor, ESPN may offer a lower severance for the remainder of the contract than to staffers who find work in other fields, said the person.
Van Gundy has been with ESPN for 16 years and has gained wide acclaim for his game commentary and sense of humor. He's been part of a three-man broadcasting team for NBA games along with play-by-play announcer Mike Breen and co-analyst, former NBA player and coach Mark Jackson.
Rose has been a part of ESPN and ABC's NBA pregame show, "NBA Countdown," since 2012. He joined ESPN in 2007. The New York Post first reported ESPN would lay off Van Gundy and Rose.
Kolber spent more than 25 years at the network and featured prominently in its "Monday Night Football" coverage. The Hall of Fame quarterback Young spent more than 20 years as an NFL analyst for ESPN, a job he's juggled along with being a partner at HGGC, a Palo Alto, California-based private equity firm.
Kellerman was also a longtime staple on the network as a host for programs like "First Take." Additional layoffs include baseball reporter Joon Lee, college basketball analyst and former NBA player LaPhonso Ellis, and former NFL star and ESPN personality Keyshawn Johnson.
ESPN announced last month it hired former NFL punterPat McAfee, host of "The Pat McAfee Show." The New York Post reported ESPN is paying McAfee around $85 million over five years. Still, ESPN's McAfee comes with a ready-made show, which the network believes will be profitable from day one.
BY