Californians chase savings in Texas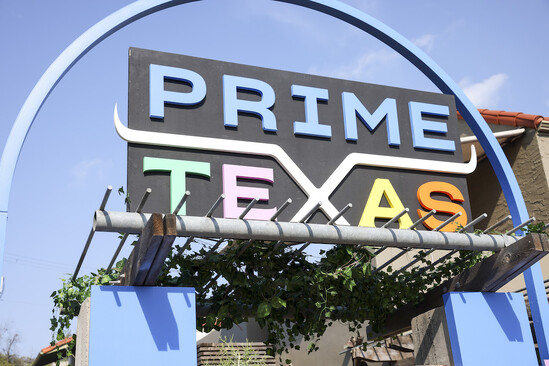 One thing that's not bigger in Texas: the cost of living for Californians. Yawning gaps between the states' home buying costs and rental prices are helping drive Californians to Texas by the thousands each month, USA Today notes. Houses cost an average of $282,000 less in Texas than in California, while lower utility costs and the absence of a state income tax amplify relocation savings. Millennials are moving to the Lone Star State the most, and businesses are also following. Of the 139 firms that shifted to a Texas home base since 2020, 40% came from California.
By Todd Dybas, Editor at LinkedIn News

A move from California to Texas could save a million dollars. Many Americans are opting in
The exodus of people from California to Texas is picking up steam.
In 2021, it was the most popular interstate move in the country, with 111,000 people – or 300 people a day – headed to the Lone Star from the Golden State, a whopping 80% increase compared to 2012, according to an analysis of U.S. Census and IPUMS data by StorageCafé.
During the pandemic, as remote work became a reality for many, the trend of people moving from high-cost cities to more affordable areas began started taking root.
The number of people leaving the Golden State for Texas has grown by 36% between 2016 and 2021 while the migration stream from all other states to Texas did not change, rising a mere 0.1%, according to data from the American Community Survey 5-Year Estimates.
"The steep housing prices and cost of living in California represent major reasons," for the movement, says Prof. Rogelio Saenz, department of demography, at the University of Texas at San Antonio. "One way to assess the difficulties in purchasing a home in California or Texas is to compute the ratio of the median household income to the median home value in each state."
According to the 2021 American Community 1-Year Estimates, the value of homes was $7.63 for every $1 of household income in California in 2021 compared to $3.55 per $1 in Texas. The median value of a home in California was 2.7 times higher than in Texas in 2021.
The continual soaring housing prices and cost of living in California and much greater affordability in Texas is likely to sustain the significant flows of Californians toward Texas in the coming decades, he says.

Lower housing costs, affordability in Texas
Other than lower housing costs, the factors that make Texas attractive to Californians are the no-income tax policy, the lower cost of living and employment opportunities bolstered by the tech and energy sectors. Utilities are generally lower-priced in Texas as well, roughly 20% less than in California.
On the business front, Texas has actively pursued an economic strategy that includes creating a business-friendly environment that helped not only to retain businesses but also attract new one. Over 100 companies moved their headquarters to Texas since 2020, with 40% of them coming from California.
Exclusive64% of Americans would welcome a recession if it meant lower mortgage rates
Who's moving to Texas? Millennials.
Most people moving from California to Texas are millennials, making up 46% of those decamping to Texas.
Millennials who moved to Texas had an average household income of $114,000 per year, 21% more than what millennials bring home overall at a national level ($94,000 per year).
The million-dollar difference
Homes cost, on average, about $282,000 less in Texas compared to California, amounting to a 70% price-tag difference.
In particular, two moving routes can result in savings of over $1 million. Buying a home in the Dallas area as opposed to one in San Jose can result in savings of over $1 million on average, as the home price difference between Santa Clara and Dallas counties is a whopping 258%.
The second biggest difference in listing prices is between San Mateo and Travis counties, at 243%, giving homebuyers a chance of nearly $1.3 million on average in savings.
Most Californians can save over $1,000 in rent when moving to Texas
In 18 of the moving routes, renters can save over $1,000 a month in Texas as compared to in their Californian county of origin. Not only that, but they can also make hefty savings if they switch renting from one state to the other. Except for the Los Angeles County to Collin County route, renters pay over 50% more in California versus their Texas destinations.
For instance, a move from Los Angeles to El Paso can save renters $1, 578 per month.
The second-best savings go to those moving from the San Diego area to San Antonio, with a 110% difference in rental rates, a saving of roughly $1,470 on rent per month.

Is everything big in Texas?
On average, homeowners get to enjoy 17% bigger homes in Texas versus California whereas apartments are about 6% larger.
For those prioritizing living space at home, a move from Los Angeles County to Collin County would be the most rewarding. This route brings the most space gains for both homebuyers (1,055 sq. ft.) and apartment dwellers (124 sq. ft.).
Besides the Los Angeles County to Collin County moving route, Californians get to enjoy an additional 1,000 square feet of living space when they buy a home after traveling on two other moving routes to Collin County: From Santa Clara County to Collin (1,002+ sq. ft.) and from Orange to Collin (1,000+ sq. ft.). In both cases, Californians get a home that's on average 57% larger than the ones in their state of origin. Switching Los Angeles County for Denton County will also bring newcomers from the Golden State an additional 930+ square feet of living space at home.
BY  Swapna Venugopal Ramaswamy
USA TODAY