Binance loses key execs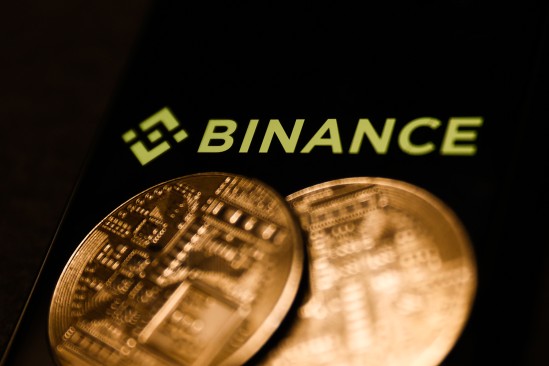 Binance's chief strategy officer, general counsel and a compliance official have left the company as it faces probes in the U.S., Europe and Asia Pacific. Crypto's biggest exchange is grappling with "a management and strategic crisis," per Fortune, just as it sits at the center of a push by regulators to increase oversight of the digital-asset sector. Binance faces lawsuits from the Securities & Exchange Commission and the Commodity Futures Trading Commission, amid accusations including mishandling customer funds and misleading investors and regulators.
"We continue to BUILD, and continue to hire," founder Changpeng 'CZ' Zhao said Friday in a tweet.
The Justice Department has also reportedly been investigating the company, per Bloomberg.
The Australian Securities and Investments Commission conducted searches this week at several Binance Australia locations, while Binance has also faced regulatory issues in France and Belgium.
By Riva Gold, Editor at LinkedIn News

This does not bode well and could be a defining moment for crypto
What gets lost in much commentary around Binance's regulatory issues is the difference between civil actions (SEC and CFTC) and criminal charges.
Not to trivialize civil actions, but resolving an SEC/CFTC complaint is inherently easier than anything the DOJ might bring. Fundamentally, SEC/CFTC jurisdiction ends at the US's border and with US persons.
DOJ criminal actions involving movements of US dollars are extraterritorial. And we know from the CFTC complaint that Binance has an extensive list of weak or intentionally non-existent controls.
In 2015 BNP Paribas paid $9 billion to the US authorities for sending $9 billion to US sanctioned countries over a 10 year period. No aspect of those flows involved a US bank or US person. If they had sent those funds in Euros, nothing would have happened. But they used USD and thus the US authorities could act and extract a huge fine from BNP Paribas.
While we do not know the details of these reported staff exits, those leaving would likely have advocated for coming to some resolution with the DOJ — no matter how costly.
I suspect CZ does not want to play ball. I'm guessing that he does not want to pay what would likely be huge fines and accept huge restrictions on Binance's operations (including his role). Undoubtedly his crypto/technology roots come into play here where regulatory compliance is views as an unnecssary impediment to growth.
That mindset worked in social media.
It doesn't work in financial services.
In other words, CZ may tweet "4" and choose to fight the DOJ who are undoubtedly playing hardball. But this will be an existential fight for Binance.
This will be very different from battling Gary Gensler. Gensler is attempting to force crypto into compliance with 90 year old law. And the end game there will likely involve new legislation and court decisions that will limit Gensler.
This won't be that fight. This will be a question of whether Binance violated criminal law that no policymaker of either party is proposing to change. Anti-terrorism financing, anti-money laundering, sanctions compliance are pretty set in stone.
And any serious criminal charges would accelerate Binance's "de-banking" beyond what is already happening. Connectivity to banking is important for crypto's growth, but generally banks won't take the risk of banking anybody subject to a high-profile criminal complaint.
What Binance and DOJ do will be hugely important not only to Binance but to crypto's long term health. The potential reprecusions here will be significant and Binance's survival can't be taken for granted. Fasten your seatbelts.
Binance Executives Exit as the Regulatory Heat on the Largest Crypto Exchange Intensifies
BY JOHN ANDREWS