Biggest companies lift pay: Study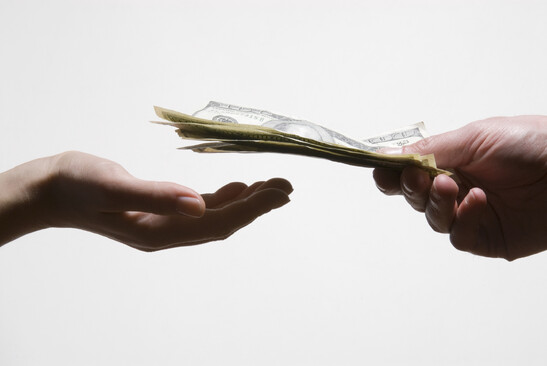 A tight labor market helped keep median salaries high at S&P 500 companies last year, even with hot inflation and layoffs, The Wall Street Journal reports. The publisher teamed up with MyLogIQ to analyze compensation at 278 firms and found pay at about 100 of them had risen 10% or more in 2022 — the same as in the prior year. Real estate investment trust company Vici Properties topped the list, with a median annual salary of $415,000, while Meta placed second, at $300,000. Meanwhile, Google parent Alphabet, which was No. 1 in 2021, dropped to third place, with a median salary of $280,000.
By Tiffany Moustakas, Editor at LinkedIn News

Want to know the pay levels at Fortune 500 companies? Today's The Wall Street Journal article gives some details.
As you might expect, the tech companies are off the charts. This was median pay in 2022:
Meta – $300K
Alphabet – $280K
Netflix – $218K
If you had talent poached by some of the big firms the last couple years, this was a major part of it. SMBs typically can't compete at that pay level.
A few more highlights:
As you'd expect, pay levels relate back to the types of jobs at the company. The percentage of full-time jobs that are highly skilled plays a major role in median pay.
One-third of the 450 companies analyzed had a median salary of at least $100K. Those companies tend to have a large share of office-type jobs.
There were 100 companies with median pay of $50K or less, mostly in industries like retail and hospitality where the work is part time and doesn't require advanced training or education.
By  JAY DENTON

$300k Median Compensation? Merci Facebook 😁
Facebook highest-paid median worker is at almost $300,000.
Overall, slightly more than a third of the roughly 450 companies in the Journal's 2022 analysis said their median worker was paid at least $100,000, a percentage that was little changed from 2021.
Compensation for the median worker at 278 companies in the S&P 500 index was higher in 2022 than 2021; About 100 of the companies said their median worker's pay rose 10% or more, roughly the same number as in 2021.
BY Peggy  Van de Plassche