Twitter CEO's olive branch to Google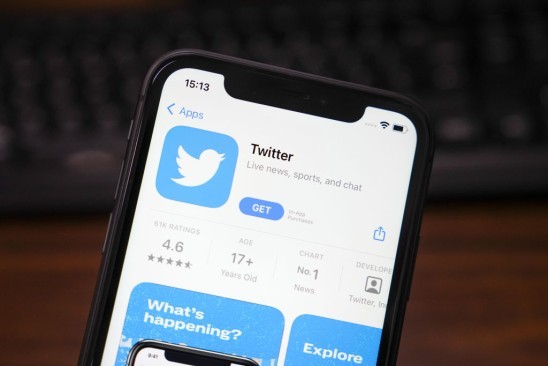 Twitter boss Linda Yaccarino is helping to mend ties between Twitter and Google, reports The Wall Street Journal, citing anonymous sources. It's "an early example of the new CEO's management style," says the Journal, and follows reports that Twitter was decliningto pay its bills for Google's cloud business, a decision that could have directly impacted the social platform's trust and safety teams. Twitter was said to owe Google more than $20 million a month recently. The companies, which have worked together for years, are also reported to be in talks to expand their partnership.
Seasoned former NBC executive Yaccarino started as CEO of the platform earlier this month.
Twitter has been handed over more than 20 lawsuits since Elon Musk bought the platform last October, reports the Journal.
In March, Twitter owed Amazon Web Services at least $70 million on top of other payments for its cloud services, which resulted in Amazon threatening to withhold money from advertising on the platform.
By Jessica Hartogs, Editor at LinkedIn News

Twitter CEO starts fighting Musk's battles, paying Musk's overdue bills
Australia ordered Twitter to combat hate or risk maximum fines up to $700K daily.
Twitter CEO Linda Yaccarino has seemingly smoothed things over with Google after Twitter reportedly stopped paying its Google Cloud bills.
Sources familiar with the matter told The Wall Street Journal that Twitter has resumed payments to Google after "consistently" dodging bills that sometimes racked up to more than $20 million a month.
According to one source, Yaccarino hopped on a video call with Google Cloud's chief executive, Thomas Kurian, last week, hoping to set things straight between the two tech companies. Now, it appears that Yaccarino's management tactics were so effective that Google is weighing the benefits of forming "a broader partnership" with Twitter, possibly investing more in Twitter ads or paying to access Twitter data.
That could help Twitter recover as ad sales have continued plunging. Estimates from market intelligence firm Sensor Tower showed that year over year, Google's ad spending on Twitter in May was down by more than 90 percent, the WSJ reported.
Google told Ars that it does not comment on its customers.
Earlier this month, Platformer reported that Twitter stiffing Google on cloud services could impact its trust and safety team's efforts, potentially unleashing another flood of hate speech on the platform as its automated anti-abuse and anti-harassment tools risked being destabilized. That particular threat seems to have been thwarted by Yaccarino's intervention.
But Twitter's hate speech woes continue, and that impacts ad sales. Various reports have indicated that hate speech has surged on Twitter under Elon Musk, leading Australia today to order Twitter to explain how it's combating a rapid rise in hate, The Washington Post reported. If Twitter fails to show it's complying with Australia's online safety law, it risks daily fines up to $475,000. Maximum penalties could be fines as high as $700,000 a day.

"Twitter appears to have dropped the ball on tackling hate," Julie Inman Grant, Australia's eSafety Commissioner, said in a news release announcing the order, which also reported that "a third of all complaints about online hate reported" to Australia's safety officials "are now happening on Twitter."
Twitter has 28 days to respond to Australia's order.
Cash-strapped Twitter may not be able to afford to risk violations. It's also likely that Twitter may even be motivated to respond by restricting more content—at least in Australia—as the company typically complies with government demands, Rest of World reported.
While Yaccarino's decades of proven ability to build relationships with major advertisers are likely the reason she was hired for Twitter's top job, it's still unclear where exactly Yaccarino stands when it comes to defending Twitter's shifted approach to moderating hate speech. When she first took the CEO job, some right-wing Twitter users worried that she may try to push Twitter back to its old ways and "tamp down on Musk's free-speech initiatives" while doggedly attempting to mend ties with major advertisers like Google.
In Yaccarino's first memo to Twitter employees, however, she seemed to signal that she was prepared to fall in line with Musk, writing that she believes that everyone "should have the freedom to speak your mind" on Twitter, CNBC reported. Before her hiring, Variety reported that she had applauded Twitter's policy of "freedom of speech, not freedom of reach."
But one problem that Australia's eSafety commission has with Twitter is that it doesn't seem to be limiting reach of all hateful speech that it detects, and Yaccarino may have to confront that issue. The commission's news release pointed to a June report from UK-based Center for Countering Digital Hate, finding that Twitter "fails to act on 99 percent of Twitter Blue accounts tweeting hate."
"Those paying for a Twitter Blue Check seemed to enjoy a level of impunity when it came to the enforcement of Twitter's rules governing online hate, compared to non-paying users, and even had their Tweets boosted by the platform's algorithms," the eSafety commission's press release said.
Yaccarino will be charged with responding to the Australian order as she continues wooing back Twitter advertisers, and it seems unlikely that Australia will settle without pushing for some changes that could rile Twitter users already skeptical of Yaccarino's intentions at Twitter.
Meanwhile, Musk has continued to confuse Twitter users by seemingly establishing hate speech policies based on his own personal politics, rather than based on definitions of legally protected speech as he initially claimed he would. Musk recently declared labels like "cisgender" and "cis" as slurs on Twitter—without making it clear if he was simply trolling or if Twitter has actually changed its policy and will limit the reach of tweets mentioning these labels, Business Insider reported.
Twitter's hateful conduct policy specifies that "you may not directly attack other people on the basis of" gender or gender identity, so it's possible that "cis" or "cisgender" falls under those broad categories. Twitter did not immediately respond to Ars' request to comment.
Commissioner Inman Grant has said that the purpose of Australia's legal order was to force Twitter to address the reported hate surge and do more to start countering hate on the platform. Some former Twitter advertisers who are still hesitant to return to the platform seemingly want the same, The New York Times reported.
"We need accountability from these platforms and action to protect their users, and you cannot have accountability without transparency," Inman Grant said.
BY ASHLEY BELANGER