The Only Cutting Edge Marketing Strategy You Need To Succeed
Do you ever wish there was a magic solution to all of your entrepreneurial struggles, especially when it comes to marketing? Even seasoned entrepreneurs battle with the thought of growing a business continually and surpassing last years' goals without fail. Marketing strategies are getting more and more complicated and it can feel overwhelming to have to tackle all of this by yourself. Whether you're trying to scope out the competition or stay ahead of the curve in terms of market research, there are many strategies you could be implementing right now. However, a lot of online advice may be wasting your time or causing you to burn out with the amount of manual work you have to do. This is why you should take a moment to stop and consider the only cutting edge marketing strategy you need to succeed – automation.

A Free Opt In
The first step in this forward-thinking marketing strategy is to create a completely free opt-in that is attractive and appealing to your target audience. This could be an educational resource, a quiz or a brochure containing an exclusive discount code. This opt-in will be completely free of charge, but will require the user to enter a couple of their contact details, including their email address. In exchange for this invaluable information you will send them a completely free resource that will help them in some way. Check out these brochure templates if you're considering designing your own brochure and a free opt-in for your marketing strategy. You want to make an instantly positive impression so a good design is absolutely essential.

Email Sequences
Once you have sent over your free resource in exchange for an email address, you can implement nurture sequences which will help to warm up your audience and create a sense of excitement. Usually around three to five nurture sequences are ideal, but it completely depends on your industry and what you feel is worthwhile. During these sequences you can talk about your story, your previous client successes and you can even invite the recipient to purchase one of your products or services. The goal is to nurture your potential client into taking a very specific action such as visiting your service page, booking a call or buying a product directly from your website.
Automation
Once you have all of these elements in place, you need to make sure that your automation is all set up in the back-end. You don't want to send out email sequences manually; you should be able to set all of this up using a reputable email marketing platform. Most of them come with step by step guides to help you through the process.
With these powerful marketing strategies in place, your business can begin to work like clockwork. This will not only give you more time to focus on the areas of your business that require your undivided attention, but it will also give your employees more time and space too. Setting up your free opt-in, your email sequences and all of the automatic processes in between can feel like a big task to take on right now, but once you have it all set up, your business will thrive.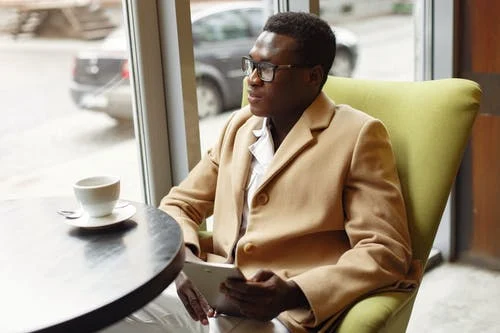 Image from Pexels – CC0 Licence