GM links with Tesla on EV charging
By Jake Perez, Editor at LinkedIn News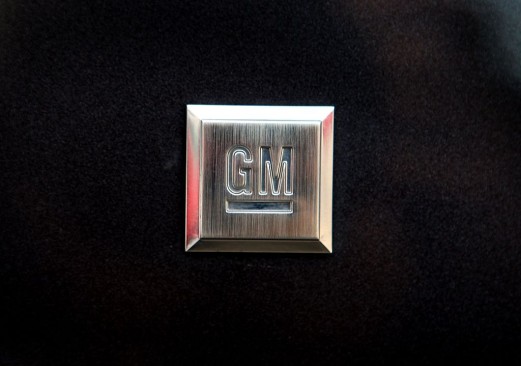 General Motors' electric vehicles will be able to tap into Tesla's Supercharger network, starting with 2025 models, both auto giants announced Thursday. The team-up is another win for Tesla after it sealed a similar deal with Fordtwo weeks ago, and it signals a shift away from the current industry-standard CCS charging port in favor of Tesla's NACS. Starting early next year, current GM EV owners will be able to tap into Tesla's North American network of 12,000 fast chargers through an adapter.
GM says the deal fits with its long term investment plans on EV charging points. In fact, CEO Mary Barra told CNBC it could help the automaker save as much as $400 million out of a $750 million planned investment on EV station buildouts.

By Joann Muller
Transportation Correspondent at Axios
The dominoes are falling. First Ford, now GM, has partnered with Tesla to give EV owners more charging options. It's good for the EV movement because it reduces one of the big obstacles to EV ownership. Tesla owners might not be thrilled: they might have longer queues.
GM owners will be able to charge their EVs at Tesla Superchargers
axios.com • 1 min read
https://www.axios.com/2023/06/08/gm-owners-will-be-able-to-charge-their-evs-at-tesla-superchargers

By  Mark Hamrick
Connecting dots between the economy and politics
Tesla, Ford and now GM are coming together to use the Tesla Supercharger network and Tesla's connector standard. This is a a big deal for EVs and consumers/drivers.
For those familiar with gas powered vehicles, imagine a situation where gasoline stations were unreliable or broken down, fueling took too long when it did work and the hose might not fit into your tank. That's the current world of charging which Tesla had already resolved for its owners.
This is a great example of industry forging ahead to solve a problem rather than waiting for government to take forever to resolve it. Now with GM and Ford joining the Tesla Supercharger network and its connecting cable standard, three of the largest automakers are helping to drive toward common solutions.
As someone who bought an entry level Tesla three years ago and charges at home (using the same kind of high voltage/amp outlet used for a clothes dryer), there's no question that Tesla has been lightyears ahead on charging solutions beyond the home. The speed and ease of Level 3 charging is unmatched. Tesla will no doubt have ways of monetizing its partnerships and intellectual property, and that could help set similar standards around the world.
When we first started driving the Tesla M3, I felt like it was the difference between using a flip phone and an iPhone. We'll see whether wider scale adoption of EVs accelerates along with the need to build out the charging infrastructure. The latter needs to happen if the former is to happen. The other thing needed is better purchasing options in the $25,000 range. The race to the nearly $50k average price for a new car has put many vehicles out of reach for consumers, some of whom are stretching too much with their personal finances whether for EVs or traditional internal combustion engine vehicles.
#tesla #automotive #energy #electricvehicles #GM #Ford #personalfinances #charging #electrification #climatechange #cleanenenergy #infrastructure #supercharger