Directors approve union contract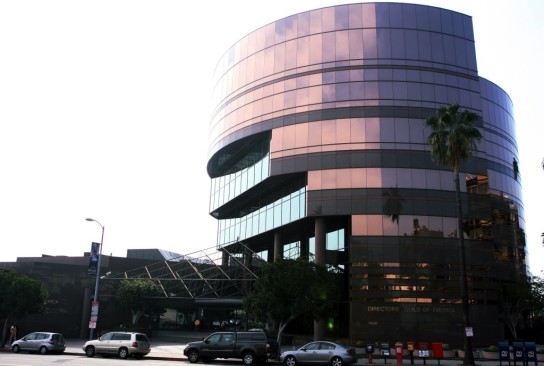 The Directors Guild of America has officially passed a new 3-year contract with streamers and Hollywood studios after a tentative agreement was settled earlier this month, Variety reports. The new deal, which 87% of members voted in favor of and has been described as a "record turnout" for a ratification vote, includes boosted wages, increased streaming residuals and protections when it comes to artificial intelligence. The news comes as union negotiations among actors and writers are still unresolved: SAG-AFTRA could end up striking if no new deal is reached before its current contract expires on June 30, while the writers' strike is still ongoing.
By Tiffany Moustakas, Editor at LinkedIn News

Members of the Directors Guild of America voted to approve a new three-year contract with studios Friday, with 87% of membership voting in favor of the deal.
"Our new contract secures gains on wages, global streaming residuals, safety, diversity and creative rights that build for the future and impact every category of member in our Guild," said Lesli Linka Glatter, President of Directors Guild of America.
The contract, which was recommended by the DGA negotiating committee was a "historic" deal for wages, work hours, residuals, and artificial intelligence. The studios, who are represented by the Alliance of Motion Picture and Television Producers, includes Amazon (AMZN), Apple (AAPL), CBS (VIAC), Disney (DIS), NBC Universal, Netflix (NFLX), Paramount Global, Sony (SNE), and CNN's parent company, Warner Bros. Discovery.
The tentative agreement was reached against the backdrop of the Writers Guild Strike, which has been going on for eight weeks. AMPTP and the Writers Guild were not able to come up with a deal before their contract expired on May 1. Members authorized a strike if an agreement was not reached.
The DGA deal includes wage increases every year of the contract of 5%, 4%, and 3.5%. The contract also addressed some aspects of the use of Artificial Intelligence, and reaffirmed that it cannot replace duties performed by members. The agreement would also ban live ammunition on set. In October of 2021, actor Alec Baldwin was a rehearing a scene for the movie Rust, when his prop gun fired a live round, killing cinematographer Halyna Hutchins.

And for the first time the contract included global streaming video on demand residuals, which would be paid based on the number of international subscribers, resulting in a 76% increase in foreign residuals for the biggest streaming services.
This vote result could set the tone and precedent for the striking Writers Guild. However, the sticking points for the writers have been around the number of writers in the writers' room the length of time writers are hired for shows – which allows for more consistent and dependable work. AMPTP says WGA's the one-size-fits-all solution does not work for every show.
"We support the actors who are in negotiations and the writers who remain on strike, and we will stand with the IA and Teamsters when they negotiate their agreement next year," said Glatter. "We won't be satisfied until we all have fair contracts that reward us for our creative work – we must create a vibrant, sustainable industry that fairly values us all."
SAG-AFTRA and the studios are currently negotiating their new contract which expires June 30. Members have already authorized a strike if a deal is not reached by then.
By Vanessa Yurkevich, CNN