Business Essentials: Digital Marketing Glossary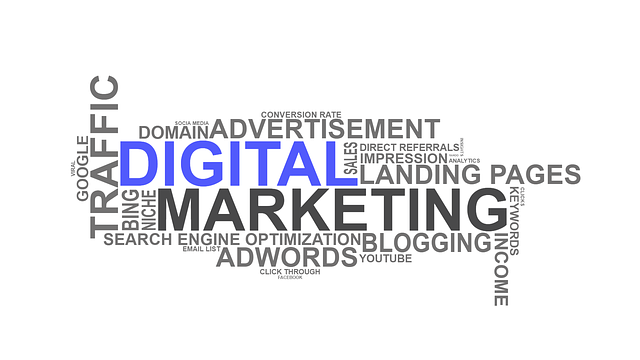 Given its prominence in the modern world, it's surprising to consider the fact that digital marketing is still a youthful industry. It's an industry that's growing and changing all the time, which is why a glossary is sometimes necessary. Given how vital digital marketing can be for your business, understanding it is rather vital.
So before you throw yourself into the world of digital marketing via your own self-taught techniques or by working with the likes of ignitedigital.com, take the time to brush up on your essential digital marketing vocabulary.
 Alexa Ranking
 Alexa compile rankings of websites. The more prolific, well known, visited, and established a website is, the better its Alexa rank will be. Digital marketers use well-ranked sites when trying to promote their business(es).
 Backlink 
A backlink is a link to the promoted business, with the link placed on an external site. Backlinks are the essence of SEO, helping to govern where your business appears in search rankings. 
Content 
One of the primary digital marketing tools, content can be articles, videos, or infographics. They are all designed with the focus of promoting your business. 
Filter Bubble 
This is a term for the fact that search engine results are often geo-tagged. If you search "nail salon", for example, then Google will automatically show you nail salons in your home town. Understanding how to navigate the filter bubble is essential to good SEO. 
Google (Various) 
There are various Google services that you should be aware of when considering digital marketing. The most important are:
Google Adwords — advertising where you only pay for your ad if someone clicks on the link.
Google Analytics — a system that allows you to check how your site is performing.
Google Adsense — allows you to host ads and receive a share of the revenue every time a visitor to your site clicks on the ad. 
Influencer 
Most commonly used by ecommerce businesses, an influencer is a person who has a core group of fans and followers — and is willing to promote your business or service. 
Keyword 
A search term that users type into Google. If you are a plumber, then you want people to be seeing your business in results when they Google "plumber" or "plumbing service". "Plumber" and "plumbing service" are keywords. 
Long Tail
 Long tail keywords are longer keywords; so using the above example, a long tail keyword for be "plumber who can install bathrooms". Long tail keywords are searched less frequently, but if you use them, you have a better chance of converting that click to a sale.
Pay Per Click (PPC) 
An advertising tool, when your company is only billed for ads when the ads are clicked on. 
Search Engine Optimization 
The umbrella term for all digital marketing work that is devised to improve search rank for your business on Google, Bing etc. 
Social Media
A key tool for promoting your business. Outside of the obvious choices of Twitter, Facebook etc., there are plenty of other popular social media platforms you might want to target. Dreamgrow.com has a great overview of the top 15. 
Hopefully you now have a better idea of the essential digital marketing terms.